Sticking with Love: Advent with saints of every tribe and nation
Sticking with Love: Advent with saints of every tribe and nation
30/11/2023Time7:00pm - 7:45pm
Tickets
Free with a ticket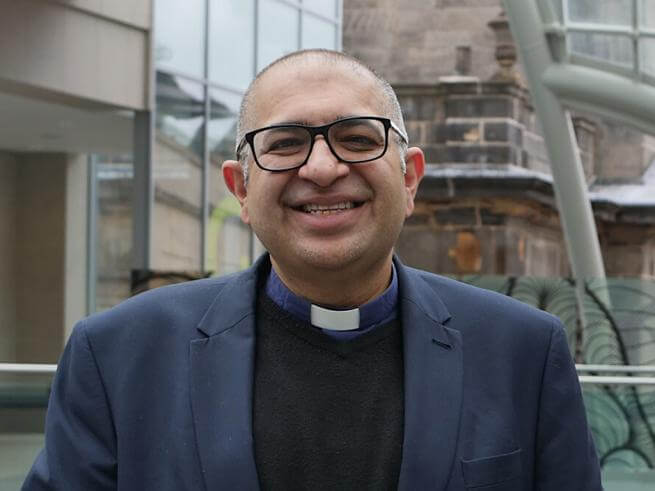 Online event premiered on YouTube and then available on catch-up.
Bishop Arun Arora and Canon Paula Gooder share their passion for Advent, explore why Advent is the season for a 'spiritual MOT', and also reflect on some of the inspiring stories of faith, from Stormzy to Santa, in his new Advent book Stick With Love. They talk about the difficult questions to be faced about unanswered prayer, finding hope instead of despair in a deeply troubled world, and why stories are essential in the life of faith.
The Rt Revd Arun Arora is the Bishop of Kirkstall in the Diocese of Leeds, having previously served as Vicar of St Nics, Durham, and before that as Director of Communications of the Archbishops' Council of the Church of England. His new book Stick with Love; Rejoicing in Every Tongue, Every Tribe, Every Nation is The Archbishop of York's Advent for Book 2023.
Dr Paula Gooder is Canon Chancellor of St Paul's Cathedral, a distinguished New Testament scholar and the author of numerous popular and academic books including her Advent books The Meaning is in the Waiting and Journey to the Manger.
The event is free, but if you are able to make a donation to the continuing learning programme at St Paul's Cathedral when you register for the event we would be very grateful.
We are very grateful to Benefact Trust for their generous support of this programme.