A day in the life: Janet Payne
A day in the life
Janet Payne, Team Leader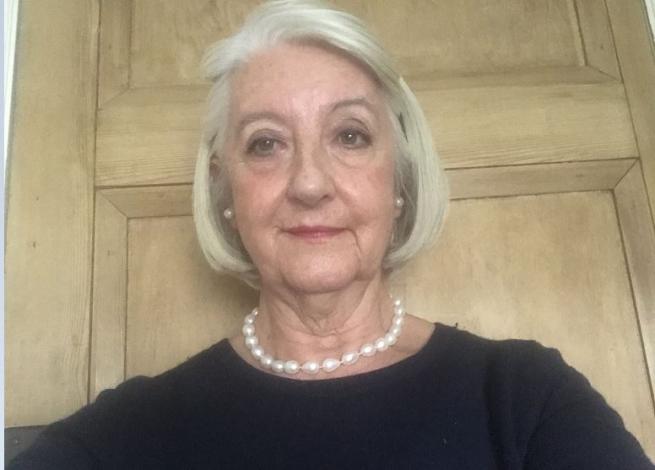 Janet has volunteered for St Paul's for over two decades, now settling into her important role as Team Leader. Taking responsibility for connecting our broad network of volunteers and staff, she has made great friends through volunteering, and has found endless opportunities to learn. 
Where did you learn the skills that allow you to volunteer in your role?
I have been a volunteer at St Paul's since 1999, a guide since 2000 and Team Leader since 2005. A long-term voluntary commitment within my local church while a working mother prepared me for the role – I assisted with Sunday School, set up and organized "Beavers" as a Scout Leader, and visited a local care home as a church representative.
What is your favourite part of volunteering at St Paul's?
I enjoy being with my team of dedicated and knowledgeable volunteers – we support each other and have all become great friends.
The opportunity to engage with visitors and worshippers from around the world is also one of the many highlights of volunteering. For me, it's about being able to welcome the public into a place of Christian worship – with its traditions steeped in the rhythm of daily services – and sharing my enthusiasm for and knowledge of Wren's masterpiece.
Are there any aspects of your work as a volunteer that people might not realise you do?
Probably just how much we're responsible for communication. As a Team Leader there is an added responsibility of keeping in touch with team members on a very regular basis, other than meeting once a week. It is essential to prepare a weekly rota of duties and to be available to support any team member – or member of the public – that may have questions or require support.  
Team Leaders have our own meetings to discuss current issues which also gives an opportunity to meet each other. Communication is essential on a weekly basis with other departments to ensure the delivery of an excellent and professional standard of welcome. 
What is your favourite place in the Cathedral itself? 
The whole of St Paul's is very special. It really doesn't matter where you find yourself in the building; each area has its own spiritual and architectural beauty.
That said, the Quire is perhaps one of my favourite places, where Choral Evensong has been performed since 1697. It was the first part of the building to be completed by Wren with its beautiful,  Grinling Gibbons carvings. High above and all around are the mosaics: the Bible complete in pictures.
Have you made any friends whilst in your role?
During my 22 years at St Paul's I have made so many special friends across all the departments of the Cathedral. My volunteering role encompasses my time as Team Leader, becoming one of the first Lady Wandsmen and also a Lay Communion Assistant, so this is perhaps no surprise.
How do you fit volunteering around your other commitments?
From my commencement as a volunteer, I have always made the commitment of each Wednesday to be an important day of the week and one not to be missed – with of course the exception of emergencies. My other life, involving my livery company and family, fits around my duties at St Paul's …it very easily just becomes a way of life!
What advice would you give to someone who's interested in volunteering in your area of the Cathedral?
Come and see for yourself the building – its warmth, the friendliness of each team and our rich and caring community, but be prepared to commit, too. The role will enrich and reward you with great opportunities to create and bond with new friends and give you the skills to gain confidence and experience in dealing with the general public. You will never get tired of learning.

Image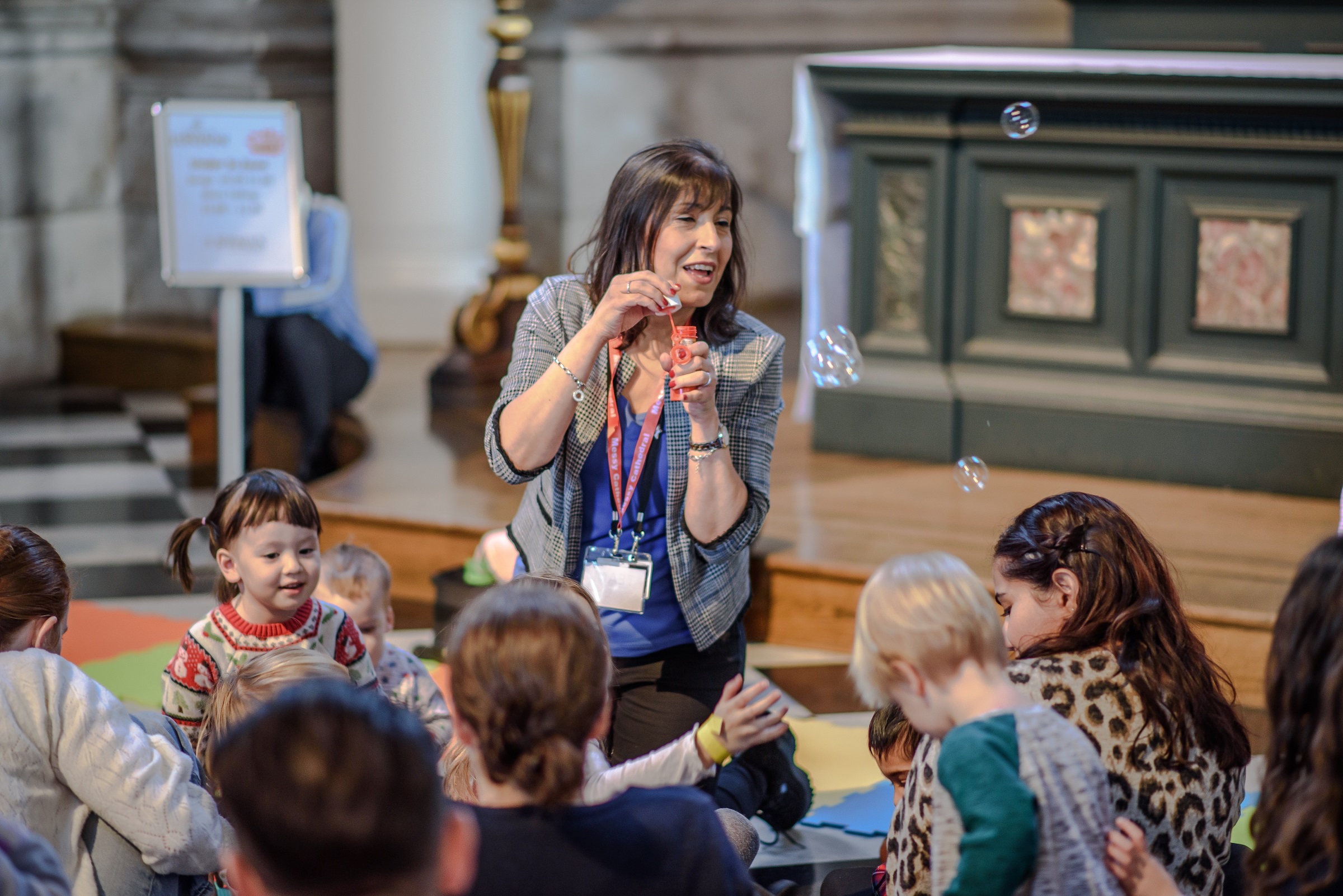 Interested in joining Janet?
From flower-arranging to tour-guiding, explore the many volunteering positions we have at the Cathedral. We have roles for every skillset and availability, and provide training and support for all our new team members.