Press and media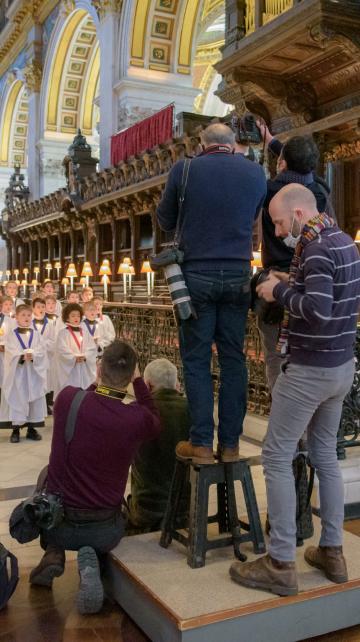 If you're looking to feature St Paul's in a news story, seeking imagery of our building, or have any other media enquiry, our Communications team are on hand. 
The Communications team at St Paul's can help with all media enquiries including providing press information, press images and complimentary press visits. Our office is open Monday to Friday, 9am to 5pm. 
Please email press@stpaulscathedral.org.uk or 07788 301 838.
For urgent out-of-hours media enquiries on evenings and weekends, please call 07788 301 838. 
Press passes 
Requests for complimentary press passes must be made and approved in advance. Please note that media cardholders do not automatically receive free entry on arrival. 
Email the press office with details of your request to press@stpaulscathedral.org.uk.
Press images 
We have a full selection of press images of the exterior and interior of St Paul's that are free to use. Please contact the press office with details of your request.
For more information on organising filming or a commercial photography shoot at St Paul's, visit our Filming and Photography page.
Image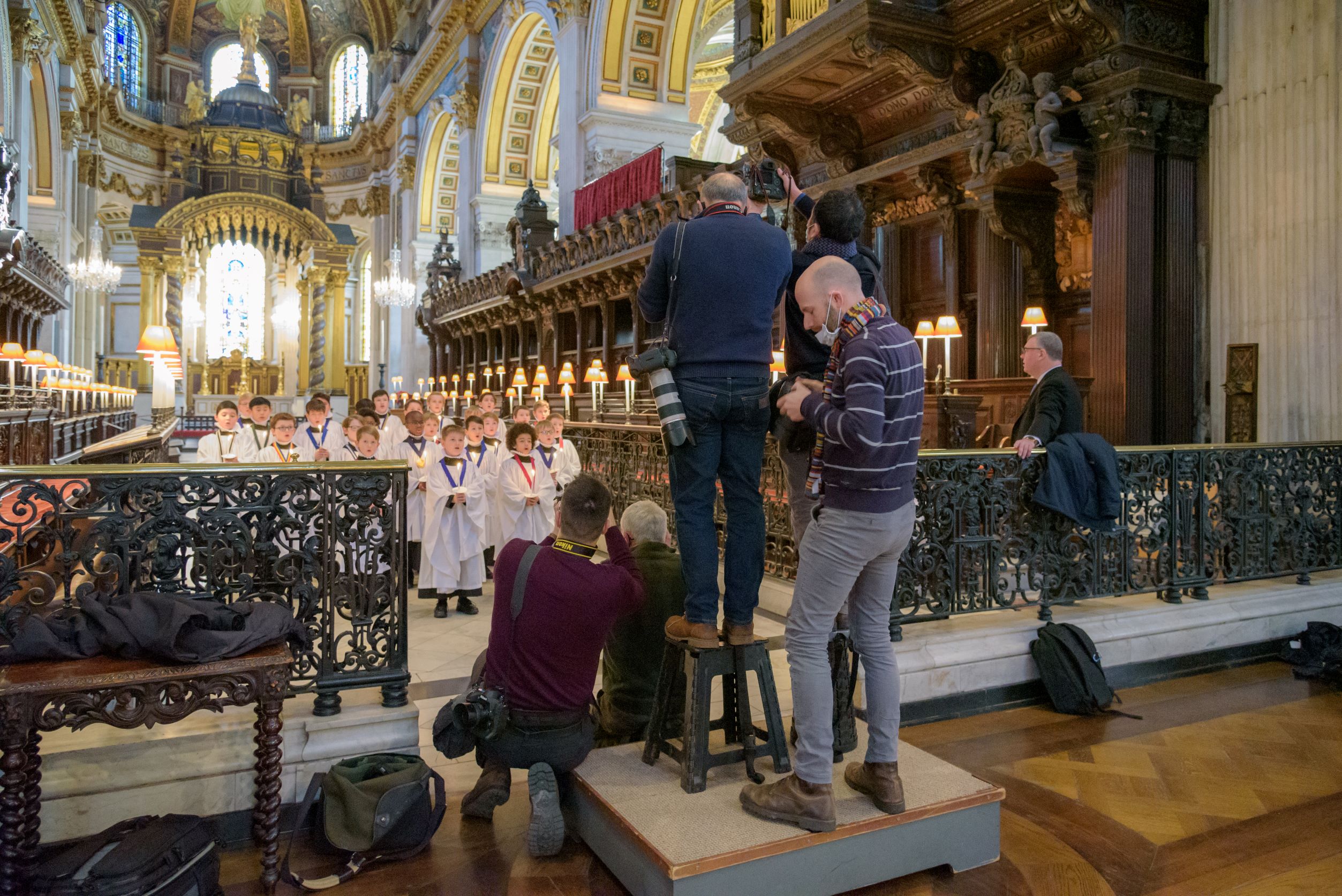 Filming at St Paul's
St Paul's Cathedral is one of the most well-known buildings in London, and has been featured in a number of much-loved feature films, including Harry Potter, Sherlock Holmes and Mary Poppins. 
Find out what you need to know about professional filming and photography at St Paul's.