Information for visiting choirs
Information for visiting choirs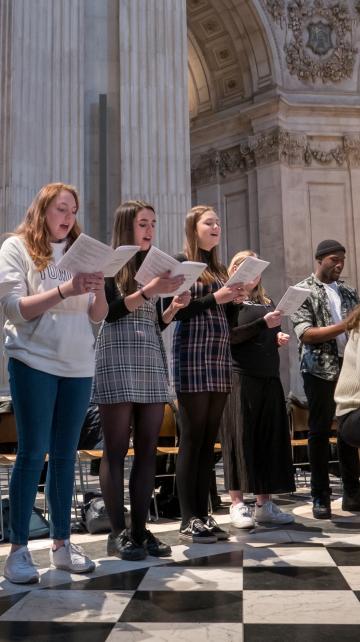 Your choir can join us at the Cathedral and have the opportunity to sing as part of our daily services.
During Cathedral Choir holidays, and on certain other days during term time, we are very pleased to welcome visiting choirs to sing the services in St Paul's.
Many non-professional choirs have come to sing at St Paul's – including parish churches, schools, colleges and concert choirs. Throughout the year we welcome choirs from across the United Kingdom and Europe, and some come from as far afield as Australia, Hong Kong and the USA. The thousands of visitors and worshippers who come to the Cathedral greatly appreciate the daily sung liturgies, with Choral Evensong a highpoint for many.
We recognise that performing as part of our services is a major undertaking for many choirs and we are incredibly grateful for the time and effort which goes into planning and preparation.
Which choirs can join us?
We can accommodate a maximum of 50 singers in a choir, and will prioritise those who have with liturgical singing experience.
Choirs who wish to sing in the Cathedral need to be able to show their ability to lead the sung parts of an act of worship. We expect you to give the psalms, responses and hymns as much emphasis as the canticles and anthem, and that choirs will come prepared to lead the spoken parts of the service, too.
 
What can we perform?
Most of the time, a visiting choir will sing Choral Evensong, but occasionally choirs are invited to sing a Sung Eucharist on a weekday or Sunday.  Once a date for a visit is booked, we will send you information about choosing suitable music. For Choral Evensong we have a set list of Responses from which your choir can choose. Unfortunately, we do not allow visiting choirs to sing the first performance of a piece. 
Can we bring our own musicians?
Choirs are welcome to request to bring their own organist to play for Evensong on weekdays, but we will provide an organist for all Sung Eucharists and Sunday Services.
If your choir is interested in singing at the Cathedral, please complete our application form.
Each application must include a recent recording, and we are particularly interested in hearing a recording of Psalm singing. Recordings are accepted by email (up to 15MB), through file-sharing websites and by post. 
You can also include: 
a letter of recommendation from a musician of note or a recent visit to another Cathedral to support your application  
a copy of the organist's CV, if you would like to bring an organist.
Please note that choirs will be asked to complete a Safeguarding Policy Form once they are booked, without which a visit cannot go ahead.
Image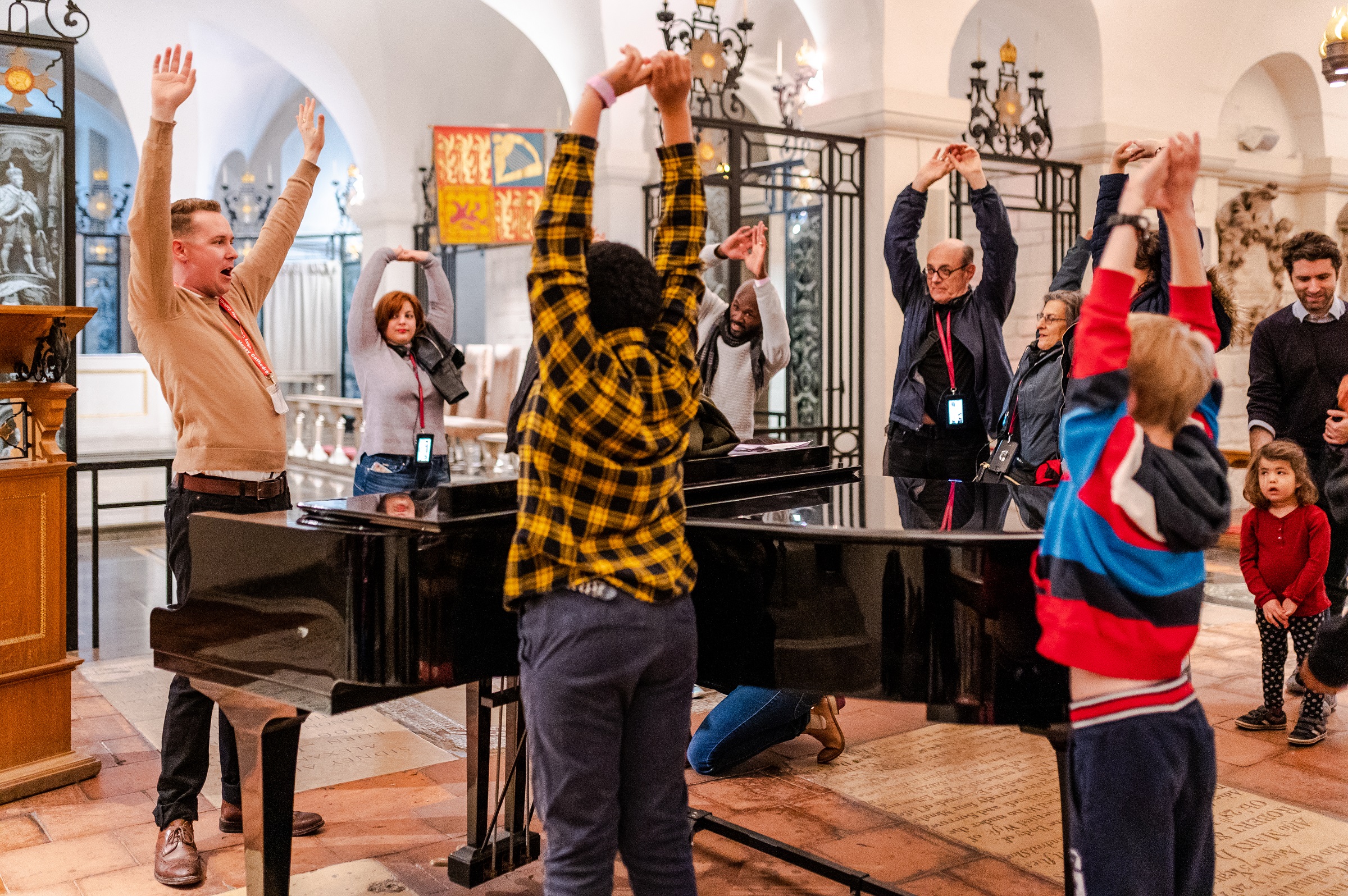 Working with schools
If you work in a school, there are a myriad of ways you can partner with St Paul's through our OBE Music Partnerships, and help us inspire children across London and beyond. In addition to our Sing at St Paul's workshops, we run regular choirs and can give your group the opportunity to learn all about our Grand Organ.