Information for travel trade
Travel trade
We actively work with domestic and inbound travel trade partners.
From the atmospheric Crypt, to breath-taking panoramic views over London, visiting St Paul's is an awe-inspiring and informative experience which adds tremendous value to any London itinerary for groups or FIT's.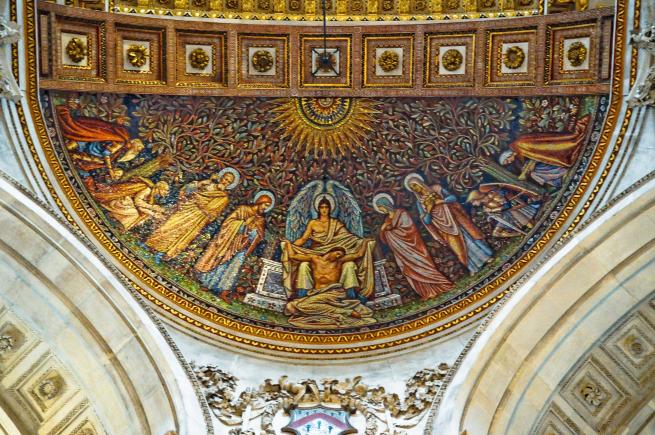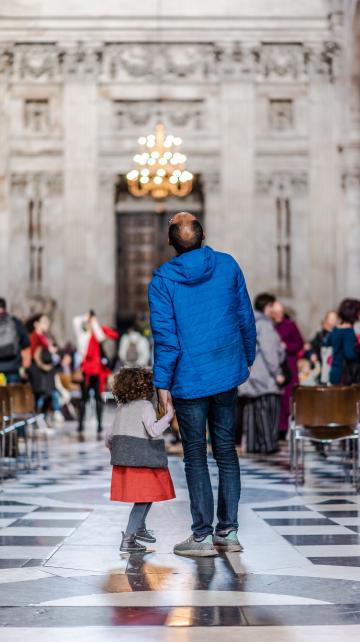 Sightseeing at St Paul's
Our sightseeing admission tickets give our visitors access to all areas of the Cathedral open to the public. This is usually:
the Cathedral Floor
the Crypt
the Dome Galleries – climb the stairs to the Whispering Gallery, Stone Gallery and Golden Gallery
all art installations and cathedral exhibitions.
We provide:
free multimedia guides in nine languages plus family tour, British Sign Language (BSL) and Audio Description (AD) formats
group Tour System for guides and tour leaders
scheduled guided tours for FIT visitors to join upon arrival.
We recommend you allow two hours for a visit to St Paul's. Our groups page adds extra information about the ways groups can visit the Cathedral.
Buy tickets online
Our group tickets for parties of 10 or more can be booked online and incorporate our groups free place policy. Parties under 10 can book using the online discount.
Groups of over 50 visitors: We recommend that groups of over 50 visitors contact us, using the details below, with their visit plans in advance. We can discuss arrangements together such as reservation of multimedia guide equipment and possible staggering of entry.
St Paul's Cathedral B2B portal
We have a B2B portal that allows our authorised trade partners to book and pay for group or FIT tickets at preferential trade rates. You will need to apply for authorisation to use the system.
Our B2B portal offers:
24/7 online booking with instant confirmation and E-tickets attached.
payment by Visa, MasterCard and American Express credit and debit cards
flexibility to choose to receive one pdf file for all E-tickets in the order or one pdf file per E-ticket
E-tickets can be printed or shown on mobile devices.
E-tickets save time over paying on the day or voucher redemptions.
all bookings to be kept under your company record. 
St Paul's Cathedral voucher scheme
After a successful application and credit check, your organisation can issue customers with pre-approved admission vouchers and be invoiced for tickets at trade rates.
Vouchers should be printed, not shown on mobile, and are exchanged for admission tickets upon arrival at the Cathedral. 
Vouchers should be date specific.
Your organisation will be invoiced monthly at month end, based on how many tickets were purchased with your vouchers.
During 2023 we will be merging our voucher scheme and B2B portal for most existing and new partners. This will combine the benefits of the portal and our E-tickets and allow bookings to be made against your organisations credit facility, up to any pre-agreed monthly credit limit.
Operational information
When planning your tour, please download a copy of our travel trade operational information document, which gives more detail on ticket options, tour equipment, guided tours and navigating the Cathedral space.
You can also download our six month summary of full and part closures of the Cathedral, to ensure you plan your visit around these. Our what's on calendar lists all upcoming events and exhibitions.
Contact us
To discuss working with St Paul's Cathedral as a travel trade sales partner, please contact Matthew Taylor, Sales and Ticketing Manager, on mtaylor@stpaulscathedral.org.uk or phone + 44 (0)207 246 8317.
To let us know about a planned visit or other visit-related enquiries, please contact Mirian Takasugi, Sales and Admissions Administrator, on admissions@stpaulscathedral.org.uk or phone +44 (0)207 246 8357. Our team is usually available Monday to Friday, 9am to 5pm, except public holidays.