The organs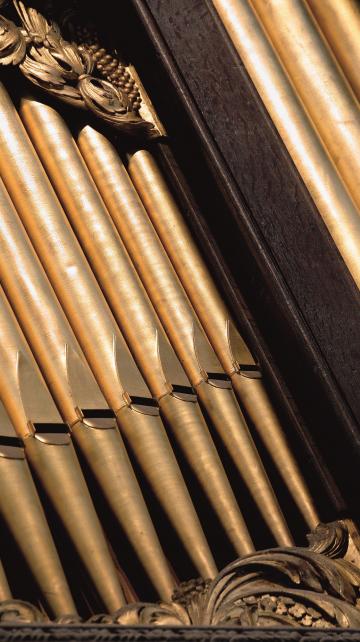 The Cathedral has four organs in total – our spectacular Grand Organ, its cousin the 'Willis on Wheels', the Continuo 'Chamber' Organ and the OBE Chapel Organ.
Our Cathedral was built on an epic scale and with absolute attention to detail. These are qualities deeply embodied in our Grand Organ.
In 1694, eminent German organ builder, Bernard Smith, signed a contract to supply an organ for the new Cathedral. The 27-stop, three-manual, no-pedal instrument was placed on a screen in the Quire.
The organ remained relatively unaltered until, in the 1870s, Henry 'Father' Willis transformed it into an essentially new instrument. The original Wren case was boldly divided in half and placed against the pillars on either side of the Quire. At considerable risk to his own reputation, Willis had constructed something of a musical and visual coup de théâtre in one of the most important ecclesiastical buildings in the world.
Further alterations and reconstructions have been made by Henry Willis III (1930s), N P Mander Ltd (1970s) and Mander Organs Ltd (2000s). A second, mobile console has also been provided. The two consoles are identical - each of 137 drawstops and 140 controls. The operating system needed to make this set-up work utilises the same technology as the NASA space shuttle programme and the International Space Station.
Like the building in which it finds itself, the organ is capable of sounding both big and small, though finds a unity in its diversity. Former St Paul's Organist, the late John Scott, described the Grand Organ as having a 'chameleon-like character'. 
The Grand Organ in action
You can hear the organ in action at our ongoing organ recitals, and see a clip here of William Fox performing J.S Bach on the Grand Organ.
Our other organs
Aside from the Grand Organ, there are two other organs on the Cathedral floor: a second Willis organ, from 1881 – affectionately known as the 'Willis on Wheels' for its portability – and the Continuo 'Chamber' Organ, installed by the late Kenneth Tickell in 1997.
Our OBE chapel also has its own organ, installed by the late William Drake in 2012. For detailed information about the specifications of all these instruments, download our organ specifications.
Image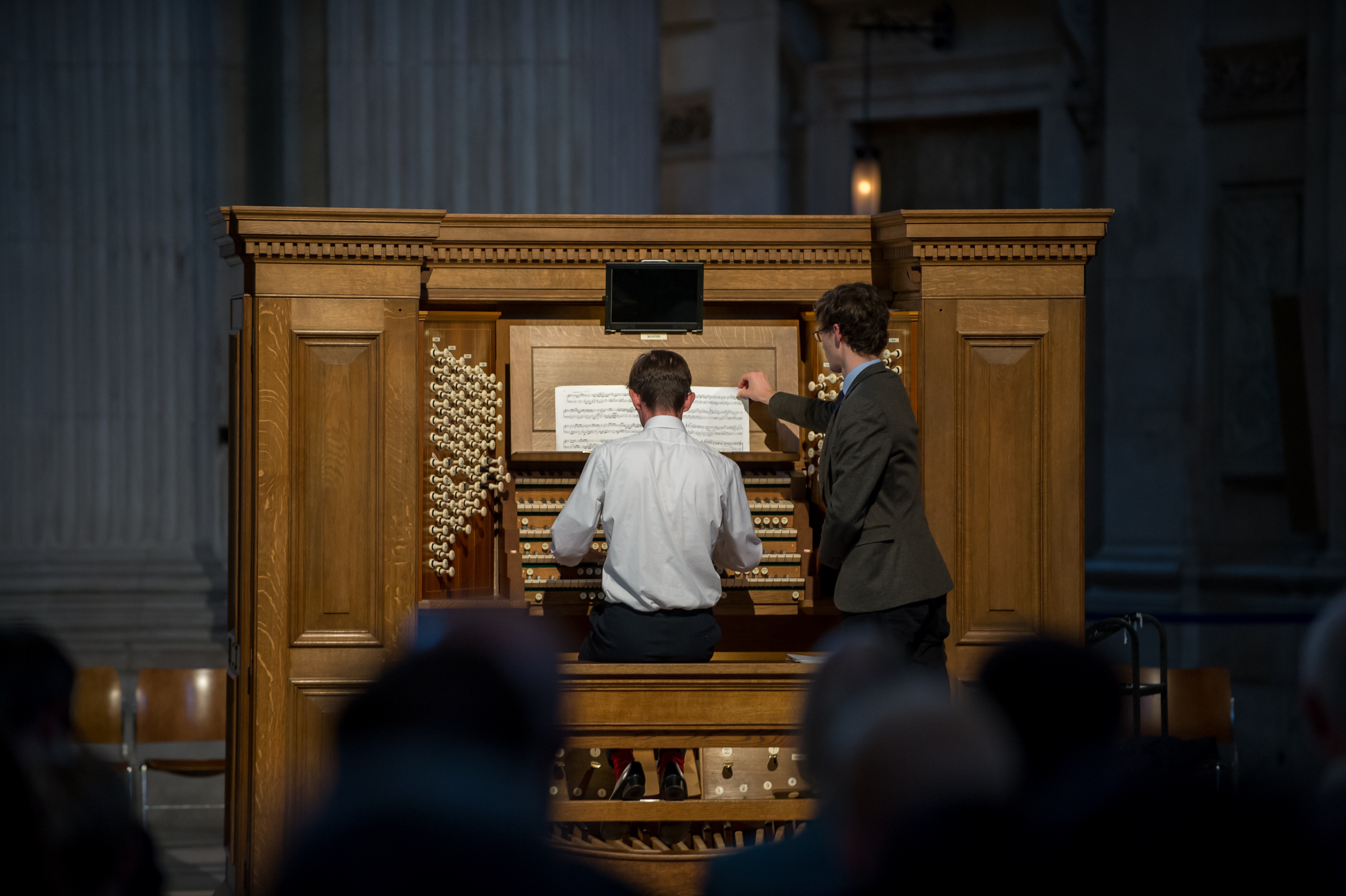 Our organ recitals
On Sundays we hold regular free organ recitals for everyone to experience and enjoy, performed by the Cathedral's Music team and special guests.