Our mission and purpose
Our mission statement and purpose define our aims as a church and an organisation, and our values underpin the way we work.
Our mission
St Paul's Cathedral seeks to enable people in all their diversity to encounter the transforming presence of God in Jesus Christ.
Our purpose
The Cathedral is a community of worship and mission with a particular role in supporting the Bishop of London in her work across the diocese and beyond. We are above all a living Christian church, inspired by the love of God in Jesus Christ to offer welcome, prayer and learning.
Together, we are entrusted with the outstanding building and the iconic dome, the fruit of human skills offered to the glory of God. We will curate and fashion the building on behalf of current and future generations as a sign of hope for all.
We will bring together all our resources to make a tangible difference to people's lives, shaping policy and attitudes to tackle social injustice, specifically in the area of young people's mental health.
Our values
Welcoming – we all offer a warm inclusive welcome to everyone: our colleagues, volunteers and each one of our visitors.
Responsible – We are people of integrity, each responsible for part of the whole of the Cathedral's work, looking after the Cathedral for the next generation.
Engaging – We seek to engage everyone in our mission, at the Cathedral, within London, and across the World.
Nourishing – As a community we work together in a learning environment, aiming for the highest possible standards in everything we do whilst acknowledging that we cannot do everything
Image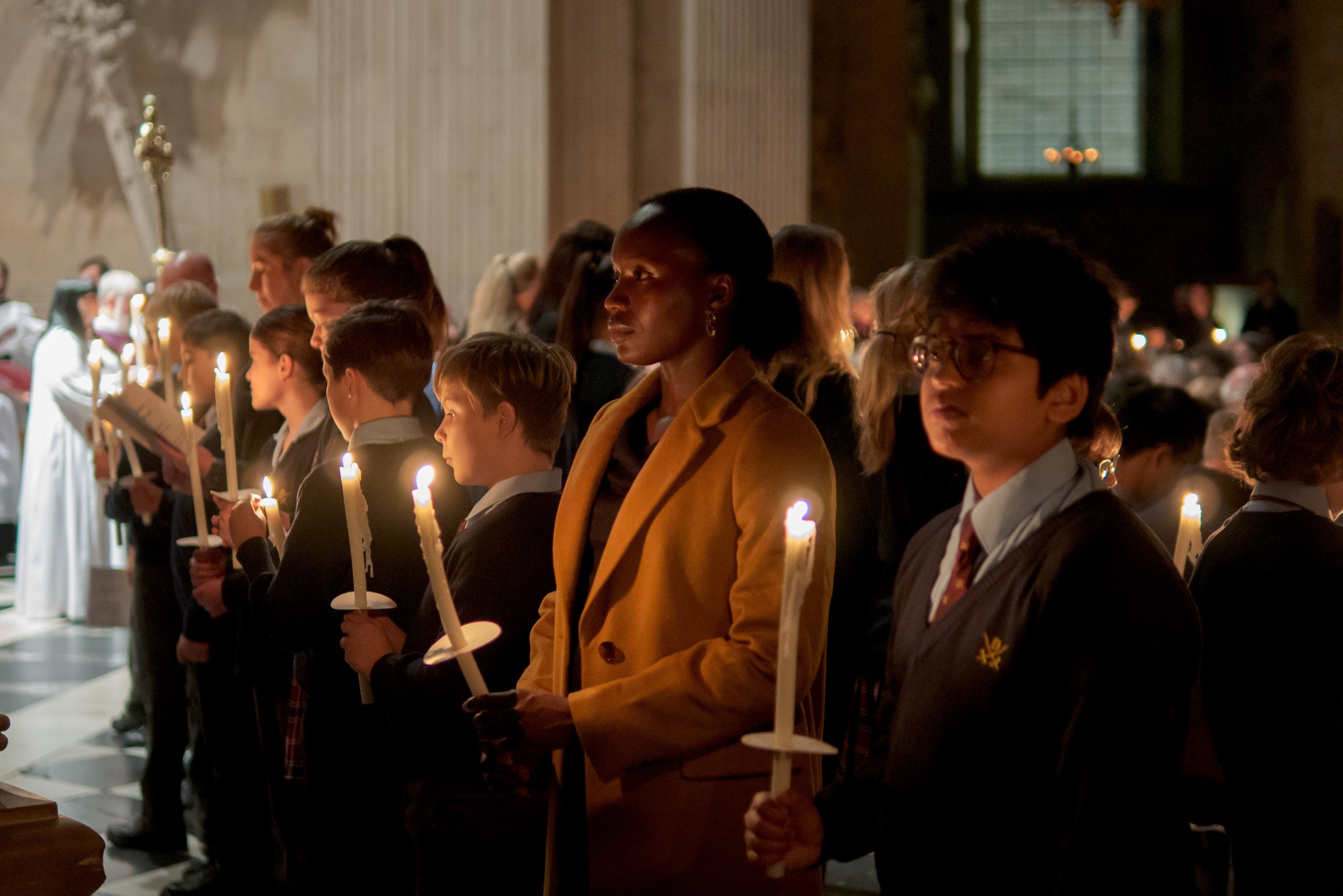 Worship with us
As a working church, worship is at the heart of St Paul's Cathedral. Day by day, throughout the year, we come together to pray, sing, be still, and reflect as many have done in this place for generations. 
On our Worship with Us pages, find key information and guidance on our services – including our service schedule – and see how St Paul's connects to its wider London community.