Image

Become a Friend
For a small annual fee, you can join the Friends of St Paul's, and benefit from free visits, discounts at our shop, priority access to events and a unique Friends digital offering.
From just £30 a year, join the Friends and enjoy a much closer connection with St Paul's – through priority access to special performances, exclusive Friends events, discounts and much more. 
Established in 1952, the Friends have a fascinating history of supporting and protecting the Cathedral. They began as a group of volunteers risking their lives to save the Cathedral from bombing during WWI. Today, the Friends are a unique community who come together to enjoy our music, heritage, art and spiritual learning – with some playing a crucial voluntary role in welcoming visitors and being Cathedral guides. 
Annual membership is only £30 for an individual and £50 for a guest membership, where you can bring a different guest every time you visit St Paul's. 
What are the benefits?
Unlimited year-round admission to the Cathedral (COVID-19 restrictions withstanding).
Priority access for selected ticketed events.
Invitations to exclusive Friends events, including bespoke digital arts and culture opportunities.
Access to exclusive Friends website and online community. 
Early previews of upcoming events and exhibitions.
10% discount in the Cathedral Shop.
Regular Cathedral news via our quarterly e-newsletter.
How is my membership used?
Friends membership subscriptions provide a vital contribution towards the running of the Cathedral, including assisting with our world-class music provision, the conservation of our historic fabric, and our schools and family learning programme. As the Reverend Canon Jonathan Brewster says:
"To become a Friend of St Paul's is to participate in this extraordinary place, to take care of an historic masterpiece and to come alive to something greater than yourself."
How do I apply?
Please email the Friends of St Paul's Cathedral on friends@stpaulscathedral.org.uk or phone us on 020 3463 9435. 
If you do not have easy access to the internet and would prefer to apply via the post please write to:
Friends of St Pauls Cathedral, 
Chapter House,
London, 
EC4M 8AD
Friends of St Paul's Cathedral Registered Charity 261905
Patron: HRH The Duchess of Gloucester GCVO
Joint Presidents: The Bishop of London, The Lord Mayor of London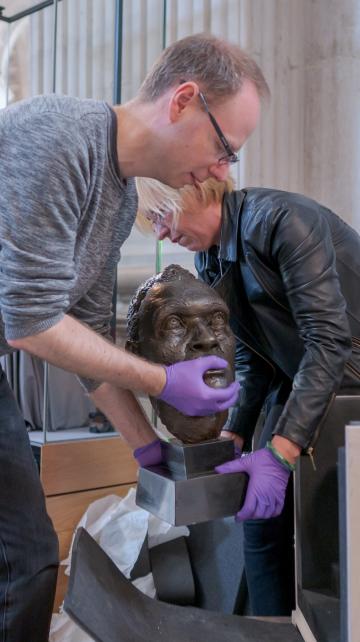 Minutes and reports
Below you will find the minutes from the previous AGM meetings.