Image

Nelson Chamber
Up to 250 guests can join us in the Nelson Chamber, where the tomb of Admiral Lord Nelson provides a unique centrepiece.
Located right under the centre of the Dome, the Chamber is an ideal space for pre-dinner drinks, reception drinks and intimate dinners in the shade of The Churchill Gates and the Duke of Wellington memorial. 
The rotunda space is centred around the tomb of Admiral Lord Nelson, the focal point of the Chamber. It is an elegant space for entertaining, with intricate tiled mosaics made by women prisoners in Woking Gaol in the 19th century.
Room capacity and layout
The Nelson Chamber can accommodate 250 guests for a pre-dinner drinks reception, and 200 for receptions. The space can seat dinners for up to 20 guests.
Gallery of the Nelson Chamber
Image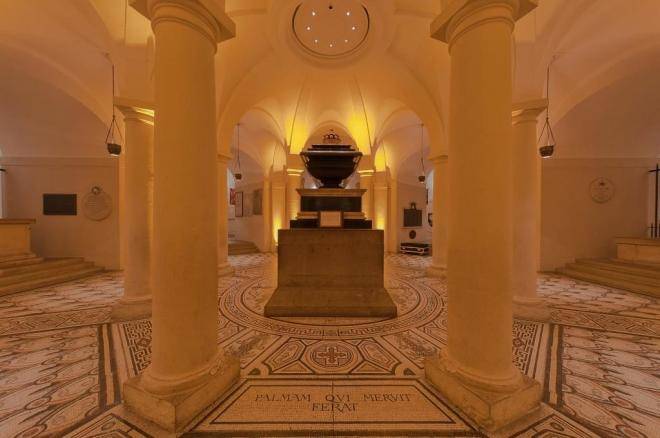 Image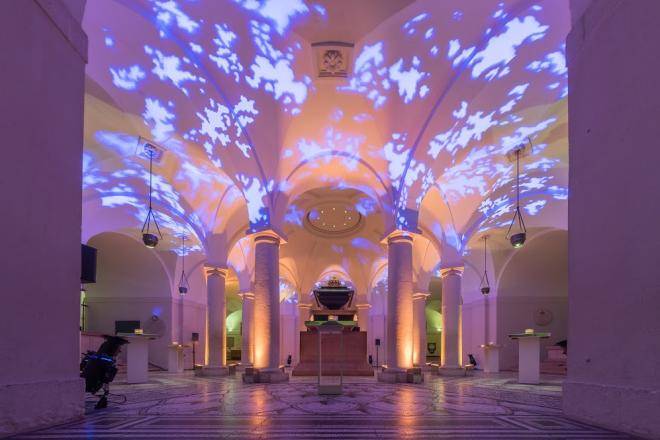 Image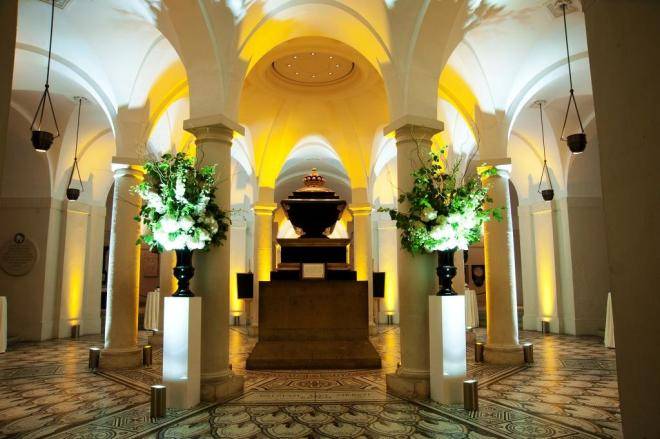 Availability and booking
The Nelson Chamber is available for evening events, Mondays to Thursdays. It is also available Friday and Saturday evenings by exception.
If you're interested in booking the Nelson Chamber for your event, please contact the Corporate Events team at corporateevents@stpaulscathedral.org.uk or on 0207 246 8346.