Image

Volunteer with us
Join our sociable and supportive community of volunteers and be surrounded by incredible architecture, history, collections and faith in the heart of the City.
St Paul's depends on the skill and dedication of our great volunteers. They help with visitors and behind the scenes, in teams or independently.
We welcome volunteers from any age group, background, of all faiths and none – and offer a wide range of opportunities in and around the Cathedral.
Why volunteer?
Volunteering with us gives you the opportunity to discover more about our Cathedral, get close to a unique and nationally important collection, spend time in a magnificent building in the heart of the City of London, make friends, and develop your skills.
As a volunteer, you will also receive:
discounts in our shop and café
free entry tickets for friends and family
opportunity for tickets to Cathedral events and services.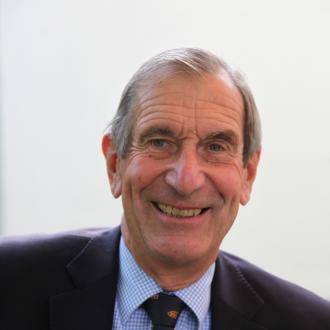 I love coming to the Cathedral, making a contribution by taking part in services, which I find a truly uplifting experience. If you're thinking of becoming a volunteer, don't be shy! St Paul's is an extraordinary, welcoming place and I feel sure that you will find the experience of volunteering deeply fulfilling.
PR Chapman
Communion Assistant
Our roles
All our volunteers play a vital role in delivering our mission and purpose.
Those who join us as volunteers will have a positive approach and ability to communicate with the diverse group of visitors and worshippers who step across our threshold. For more information on what we ask our volunteers to commit to, see our volunteer agreement.
Your queries
Got a question about volunteering? Take a look at these commonly-asked questions for prospective volunteers. This page provides information about who is suitable to become a volunteer at St Paul's, and about time commitments, travel expenses, support for those with disabilities and more.
* Indicates this team currently has opportunities available. 
Bell ringers
The St Paul's Cathedral Guild of Ringers are responsible for ringing the bells and creating that glorious sound at St Paul's for services, and for other occasions of celebration and remembrance.
To join this team you will need to be an experienced bell ringer. Please see the St Paul's Cathedral Guild of Ringers website for more information. 
Broderers
Our highly skilled Broderers help restore, manufacture, embroider and maintain our fabric collection items and vestments worn in services. For this specialised role, we seek skilled needlework practitioners.
Communion Assistants
Our Communion Assistants assist the ministers in the distribution of the consecrated bread and wine at the service. We are grateful for their ministry and contribution to the good order of our liturgy.
Communion Assistants are recruited from amongst baptised, worshipping members of the Cathedral Community. 
Duty Ministers (Pastoral Team)
Our volunteer Duty Ministers in our Pastoral Team helps us to keep prayer, worship and the gospel at the heart of our work and mission. They usually take the daily 12:30pm Eucharist service. They listen and talk with each visitor who seeks their support, giving their time at our Cathedral to be there for others.
For this role you need to be a Priest, Deacon or Religious; and be either a post-holder or have Permission to Officiate within your Diocese.
Schools and Family Learning Volunteers *
Our Schools and Family Learning Volunteers help us ensure our younger audiences, along with their teachers and families, have a fun, enriching, and engaging visit to St Paul's by sharing their love of this majestic sacred space, its exciting stories, unique objects and beautiful art.
Servers
Our Altar Servers support the worship of the Cathedral community in prayer and service. Altar Servers are recruited from amongst baptised, worshipping members of the Cathedral Community.
Visitor Experience Volunteers *
Our fabulous Visitor Experiences Volunteers warmly greet and inspire our visitors with their tours and talks, bringing the Cathedral's rich history to life.
Wandsmen *
Our Wandsmen extend a warm welcome to our worshippers on Sundays and at Special Services 'to enable people in all their diversity to encounter the transforming presence of God in Jesus Christ', providing a positive experience to all who come to the Cathedral to worship.
How to apply
Search our dedicated site (type in London to see all our available opportunities) and apply today to join our community.
Register your interest
If you can't see a role you're interested in, please register your interest. This helps us manage the queries we receive.  Fill out our short expression of interest form, provide your contact details and tell us what roles you would like to do. We look forward to hearing from you. 
Meet the volunteers
Dana, Janet and Sarah are part of the community that make our Cathedral tick. Read about how they started their volunteering journey, the most enjoyable aspects of their roles, and the advice they would give to prospective team members.   
Our volunteering FAQ provides information on all the commonly asked questions we receive, from what experience you need to our selection process.
If you're having trouble registering your interest – or are looking to volunteer in a way that is not currently listed – we would love to hear from you. Email us on volunteering@stpaulscathedral.org.uk or call 020 7246 8370.