Remember Me Memorial 
A memorial for those who have died as a result of COVID-19 in the UK. 
In May 2020 St Paul's Cathedral launched Remember Me, an online memorial to those who died as a result of the COVID-19 pandemic in the UK. It is free to leave a tribute to a loved one. The memorial is open to people of all faiths and none, and will remain open for entries for as long as it is needed.
The project was made possible through donor and pro-bono support, in particular the generous support and leadership of Sir Lloyd Dorfman.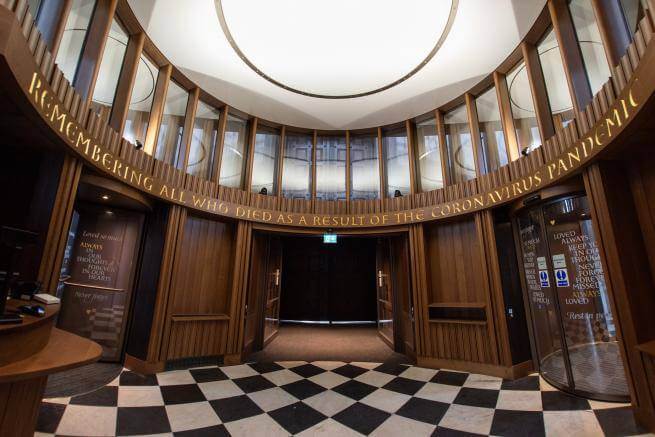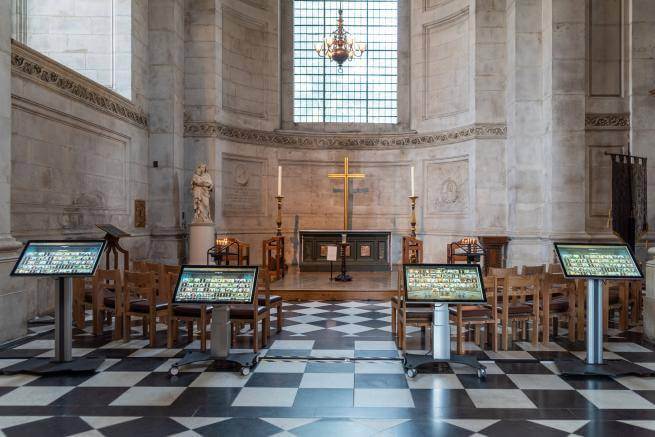 A home for the memorial 
Following the public response to the online memorial, and in partnership with the Daily Mail, over £2million was raised to give the Remember Me memorial a physical home within the Cathedral. 
Situated in the Middlesex Chapel, you can visit the memorial for free Monday to Saturday, 9am-4.45pm (on Wednesdays 10am-4.45pm). Our opening hours can be subject to change so we recommend you check our what's on calendar before your visit. 
 
If you wish to visit the memorial, you can now enter the Cathedral through the new step-free entrance at the North Transept, the most significant change to St Paul's in 300 years.
Before entering the memorial space in the Middlesex Chapel, you will pass through the Remember Me inner portico, a beautiful, elliptical timber structure crafted in the UK and made with British oak. Designed by Caroe Architecture with Connolly Wellingham, the elegant design is a modern 21st century addition to the Cathedral, in sympathy with its iconic surroundings, echoing the geometry of Sir Christopher Wren's design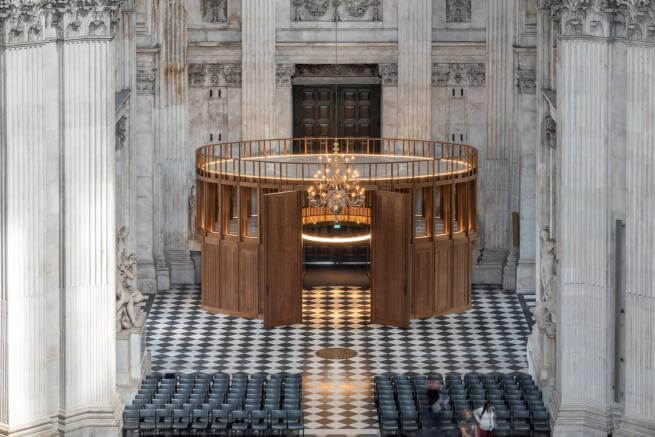 Add a memorial 
Remember Me is open for anyone to add a name of a person who died as a result of the COVID-19 pandemic in the UK.