Image

About us
Learn about St Paul's mission and purpose, the structure of our organisation and how we make decisions.
St Paul's Cathedral is a vibrant church, a national treasure and a London icon.
St Paul's Cathedral is a vibrant working church, a national treasure and a London icon. Designed by Sir Christopher Wren in the late 17th century, the Cathedral has been the Cathedral Church of the Diocese of London for over 1,400 years.
Our building provides a space for reflection, discovery, learning and debate. In 2019, we welcomed nearly two million people through our doors, to worship, sightsee, and attend a lively programme of concerts, educational events and performing arts. Although fewer people have attended since the pandemic, we are still welcoming hundreds of thousands of people to these services, events and to our wonderful building each year.
Alongside dedicated clergy and staff, we are sustained by a community of volunteers, who ring our bells, lead our tours, maintain our collections and more. We provide comfort and commemoration through our national services, and stand as an enduring symbol of hope – for those of all faiths and none.
Contact us
Do you have a question for us? Visit our Contact Us page for answers to common queries and information for how to contact specific Cathedral teams. 
Image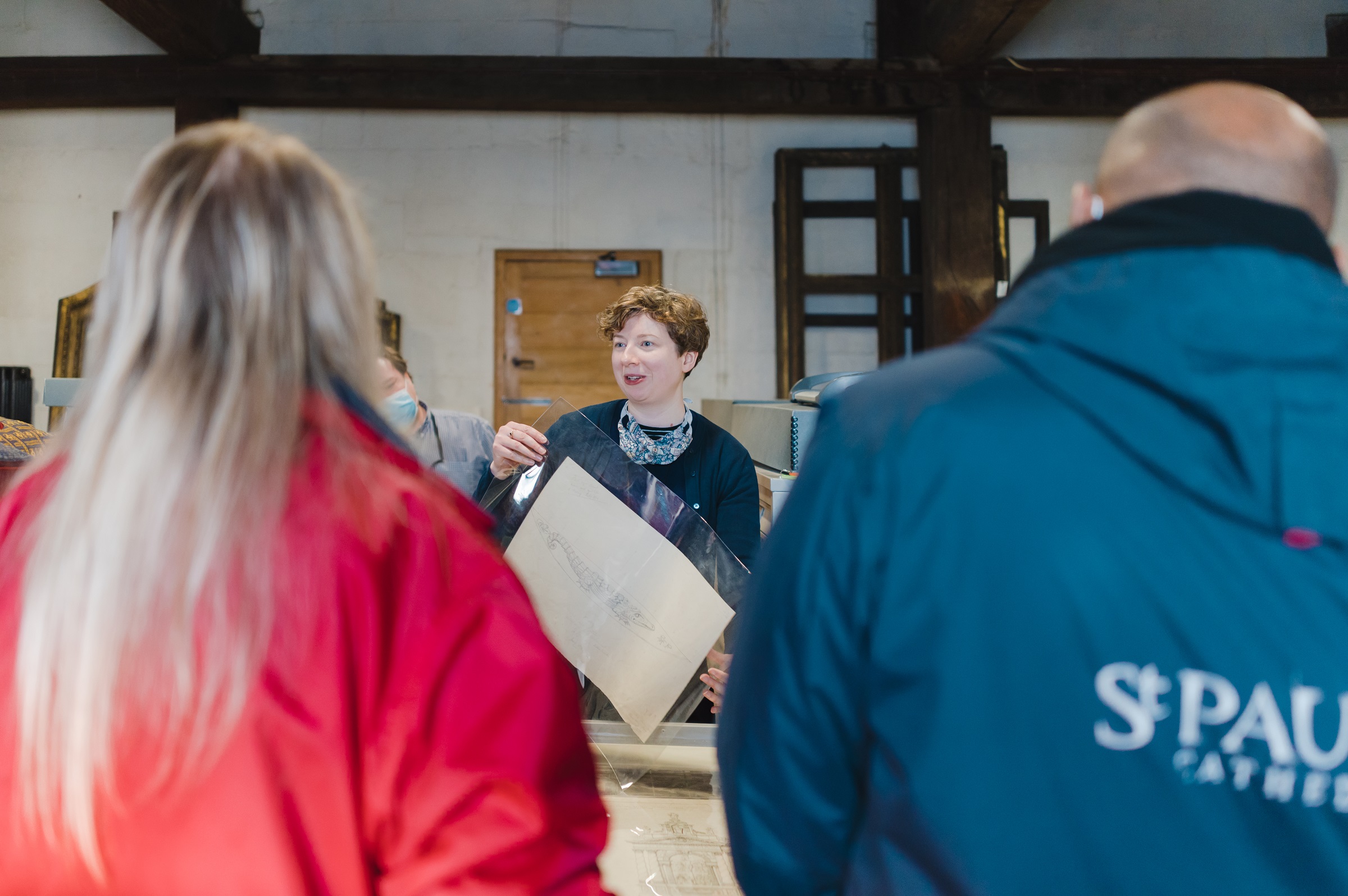 Work for us
St Paul's is a vibrant place to work with a diverse range of roles available. From being involved our services to ensuring we are funded for years to come, our staff are supported to be the best they can be, with flexible working options and training opportunities available. Find out what roles we are currently advertising.