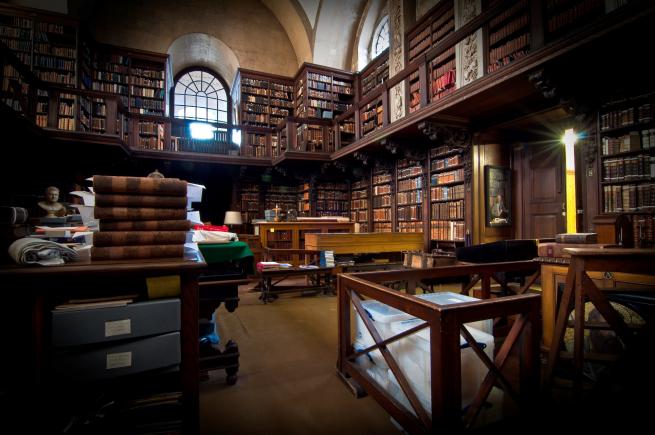 Trusts and foundations
From restoring our library to providing better access for our disabled visitors, trusts and foundations help support a myriad of Cathedral projects.
Our projects with trusts and foundations
At St Paul's, we partner with trusts and foundations on many diverse projects. Generous grant makers of all sizes are helping us to preserve our unique building and collections, and to provide impactful community learning and engagement opportunities.
Restoring our library
We received a grant of £250K from the Wolfson Foundation in 2020 to complete our Library Restoration. The award will enable thousands of people each year to learn about our Library and Collections, and the remarkable stories which they contain.
Surviving COVID-19
In 2020 and 2021, the Department of Culture Media & Sport's Culture Recovery Fund awarded St Paul's over £3.2M – a lifeline in helping us to withstand the critical financial impact of COVID-19.
Making our building accessible
In 2018, the Goldsmith Company Charity made a major contribution to St Paul's Equal Access Project – helping us to provide a permanent ramped entrance to the Cathedral for the first time.
Addressing our past 
The Esmée Fairbairn Foundation Collections Engagement Fund and Museum Association made a significant award in 2021, to help us to address and contextualise our challenging past via consultation with the communities impacted by our colonial memorials.
Work with us
We're happy to hear from trusts and foundations of any size who would like to support St Paul's. Please contact Nicky Wynne, Director of Development, on nwynne@stpaulscathedral.org.uk to discuss how we can work together.