Image

Who we are
Understand who helps to govern St Paul's and how each of our governing bodies works.
There are many different governing bodies and groups that help us achieve our work and mission. Together, the members of the Chapter, the Council and the College of Canons make up the Corporation of the Cathedral Church of St Paul in London – the legal entity which is responsible for the life, work and witness of St Paul's.
Alongside these groups, a trio of full-time clergy and a wealth of staff and volunteers help us manage our day-to-day operation, from looking after our historical collections, to providing learning opportunities for schools.
Chapter
The Chapter is the main governing body of St Paul's, directing and overseeing the administration of the affairs of the Cathedral. Its members include the Dean (as its Chair), up to four Residentiary Canons and seven Additional Chapter members. Their role is wide-ranging, developing and overseeing the delivery of our mission and purpose, taking primary responsibility for managing our worship and prayer, mission and education, buildings and finances.
Cathedral Ministers
There are four full-time clergy working at St Paul's who are part of its ministry and mission team, but are not members of Chapter. The Sacrist and Succentor are Minor Canons working with the Precentor in the Liturgy Department on the preparation and delivery of the hundreds of services held in the Cathedral each year. The Chaplain is the Priest Vicar responsible for pastoral care across the Cathedral. The Assistant Curate has a share in the pastoral and liturgical life of the Cathedral.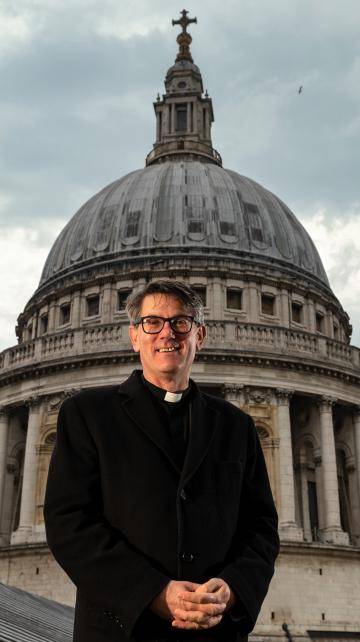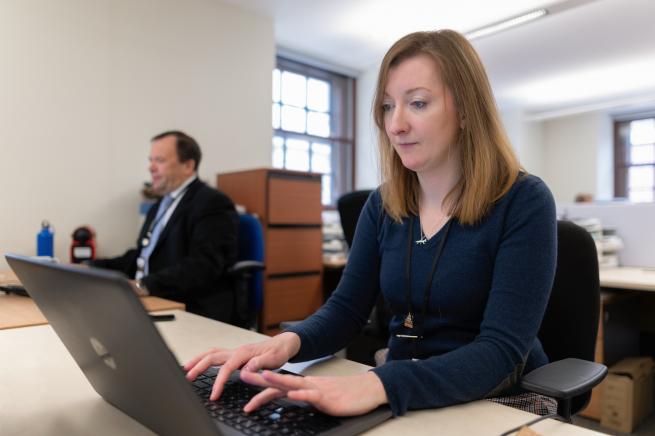 Our staff
Our Directorate of Corporate Services looks after finance, HR, IT and our buildings.
Our Development Directorate works with partners to ensure the Cathedral and its projects are funded.
Our Learning Directorate provides learning opportunities for adults and children and includes our response to key social justice issues.
Our Liturgy, Worship and Events directorate coordinates Cathedral services and events, including our musical programme.
Our Visitor Engagement Directorate takes care of all things related to sightseeing and our visitors, our collections, commercial enterprises, marketing and security.
Our volunteers
Hundreds of volunteers are responsible for keeping the Cathedral running – from welcoming visitors to ringing our bells. We are always happy to hear from those who would like to volunteer at St Paul's, and have a range of different roles to suit your skillset and availability.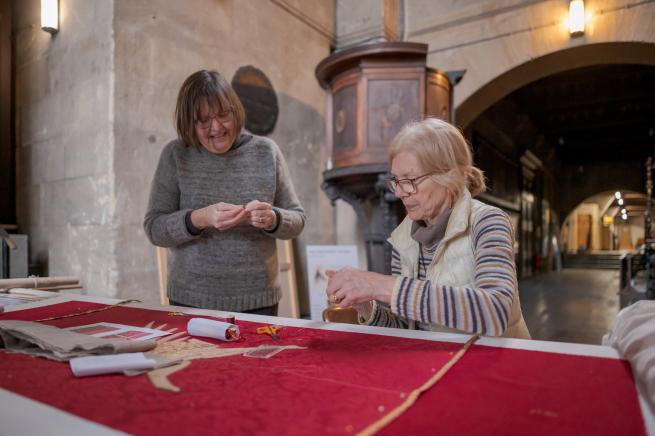 Cathedral Council
The Cathedral Council furthers and supports the work of the Cathedral by reviewing and advising upon the direction and oversight of the work of the Chapter.
Council members
| | |
| --- | --- |
| Sir Peter Estlin, Chair | The Bishop of London |
| The Dean | The Precentor |
| The Chancellor | Mr Bernard Donoghue |
| Rt Hon Stephen Timms MP | Ms Kathryn McDowell, CBE |
| Mr James de Sausmarez | Ms Sheila Nicoll |
| Mr Chris Allen | Mrs Catherine McGuinness |
| Mr Richard Gough | Mr Robert Bowles |