The Reverend Robert Kozak joins the Cathedral as Succentor
The Reverend Robert Kozak joins the Cathedral as Succentor
We are very pleased to announce that the Reverend Robert Kozak will be joining the Liturgical Team as Succentor from the beginning of Lent.
Together with the Precentor and Sacrist he will share in the preparation and delivery of our Cathedral Services.
Fr Robert is Priest in Charge of the Parish of Letchworth where he looks after the churches of St Michael the Archangel and St Mary the Virgin. Brought up in Poland, before moving to the UK Robert worked as an organist in churches in Cracow while studying theology and music.
Robert trained for ministry at Westcott House, Cambridge, and was ordained in 2015. He then went on to serve as Assistant Curate in the Parish of All Saints, Leavesden. In 2018 Robert completed an MA in systematic theology at King's College London.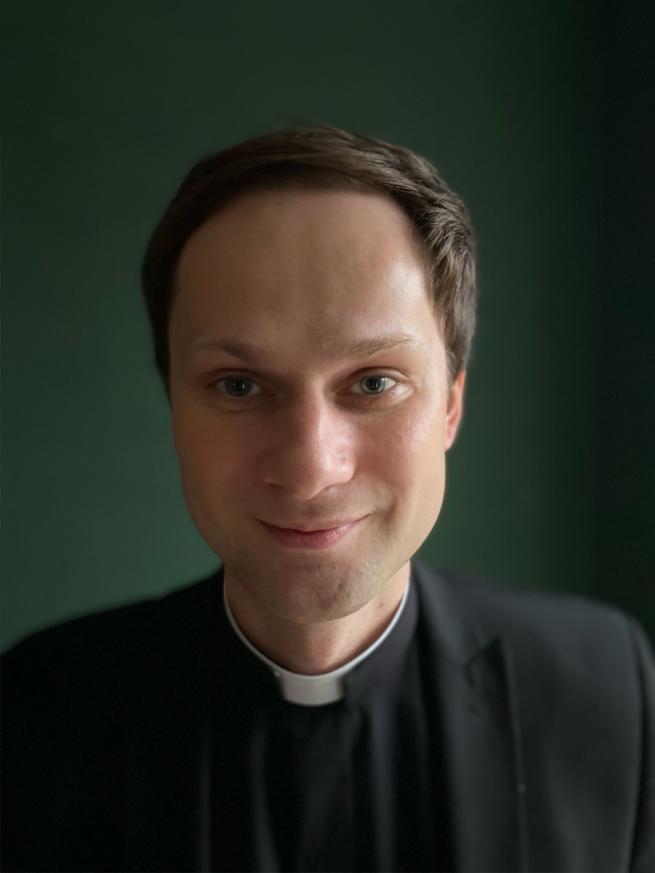 The Reverend Canon James Milne, Precentor writes:
'We are delighted that Fr Robert will be joining us in the Spring. He brings a wide range of skills and experiences and we look forward to the valuable contribution he will make to our worshipping life.'
The Reverend Robert Kozak writes:
'I am deeply grateful to the Chapter of St Paul's Cathedral for appointing me to the role of Succentor. Ever since I can remember, my faith has been formed and nurtured by the beauty of liturgy and music and they both continue to play an important part in my vocational journey.

It is therefore with a great sense of joy and responsibility that I will be moving to London to join the community of St Paul's and, as Succentor, to contribute to the rich life of worship taking place inside this iconic house of God serving the diverse population of the diocese of London.'
Robert will be Licensed and Installed by the Bishop of London during Choral Evensong at 5 pm on Wednesday 23rd February.