St Paul's earns award for school outreach work
St Paul's earns award for school outreach work
St Paul's Cathedral has been awarded the 2023 Sandford Award for Heritage Education, in recognition of the "exemplary" work carried out by our Schools and Family Learning team.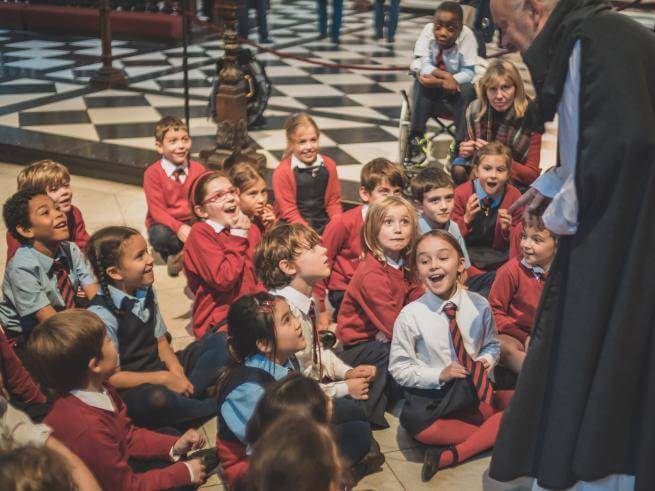 The Sandford Awards, which are held by the Heritage Education Trust, celebrate the best in heritage sites across the British Isles, and award recipients have included everything from museums, galleries, castles and churches, to cottages, and even zoos.
St Paul's offers a range of educational activities for students of all ages, from hands-on history classes that explore Cathedral life during World War II, to thought-provoking sessions that ask big questions about ethics and religion. We are proud to provide exceptional school visits; 99.3% (out of a total of 23,000 children and young people visiting) of teachers bringing a school group in 2022 regarded their visit as good to excellent.
The team will collect their award during a ceremony in November.
See our school visits page for more information about our educational programmes.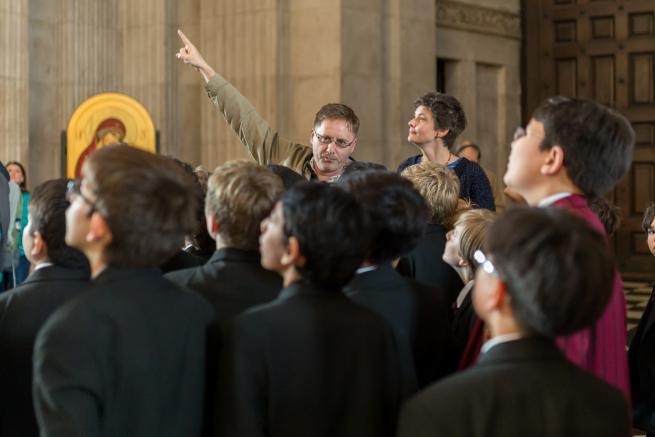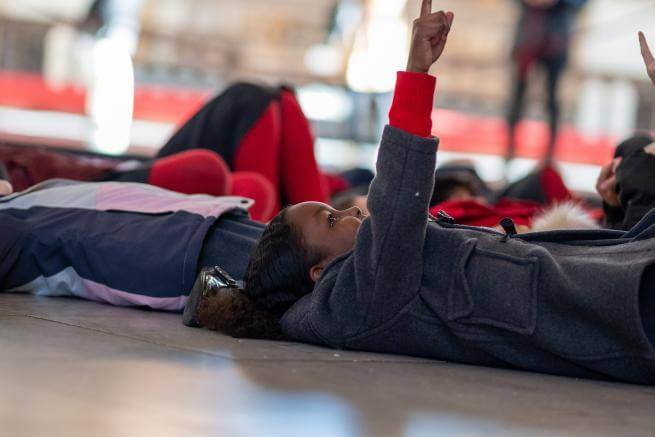 Lead Assessor for the Sandford Award, Caroline Marcus, said:
"As well as being a London and national icon, St Paul's Cathedral is a learning treasure trove. There is something to discover, explore and make, for all ages and for people of all faiths and none. You might be interested in exploring ecclesiastical, architectural, political or social history, or lying on the floor to examine the creation story mosaics, making mosaics in a studio, dressing in ecclesiastical garments. You may want to discuss important matters with a priest and think about big philosophical, social, ethical and spiritual concerns. Imagine St Paul's Cathedral at the time of the Fire of London and stand in the footsteps of history where it happened, marvel at the views of London from the Dome. These are just a few of the many remarkable learning experiences to discover; all seamlessly and skilfully led by the Schools and Family Learning Team."