Dr Carlyle Thornton Potter: Canadian children's doctor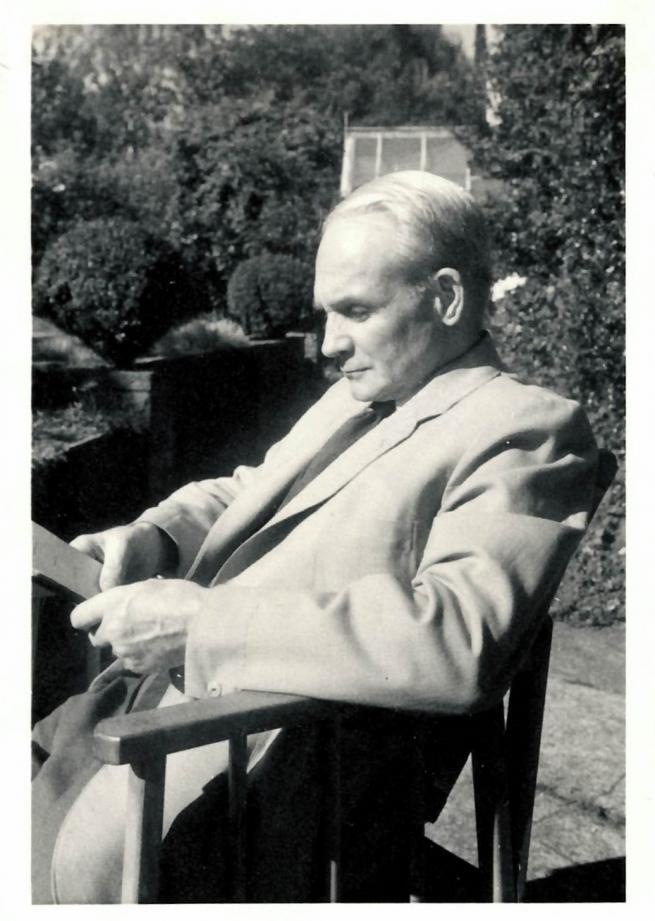 Photograph of Dr Carlyle Thornton Potter, c. 1950s. Image courtesy of the Royal College of Physicians
Dr Carlyle Thornton Potter
Dr Carlyle Thornton Potter was a member of the St Paul's Watch and one of the founding members of the Friends.
Born in 1895 in Toronto, Canada, Dr Potter moved to England at the age of 29 for surgery due to a degenerative bone disease (he was required to wear leg braces and used crutches throughout his life).
Specialising in paediatrics, Dr Potter took up a number of positions at various hospitals including: Paddington Green Children's Hospital, the West End Hospital for Nervous Diseases, Maida Vale Hospital, West London Hospital, and Kingsbury Maternity Hospital, finally becoming lecturer in paediatrics at Guy's Hospital Medical School. He became a member of the Royal College of Physicians in 1934, and a Fellow in 1944.
During the Second World War, Dr Potter resided in a property called Wren's View close to the Chapter House in St Paul's Churchyard. It was this close proximity to the Cathedral that no doubt led him to become a member of the St Paul's Watch. His role, calling upon his experience as a physician, was to support the Watch's group of first aiders.
There were 20 first aiders with the Watch, of whom many were to become founding members of the Friends. The first aiders were an invaluable part of the team and operated from a station positioned in the north-west corner of the Crypt. The planning and equipping of this post was arranged by Dr Potter, along with the assistance of a Miss Jervis, a qualified hospital sister. 
After the war Dr Potter devoted time to the Sunshine Home for Blind Babies in Wales. He died in Hammersmith in 1962.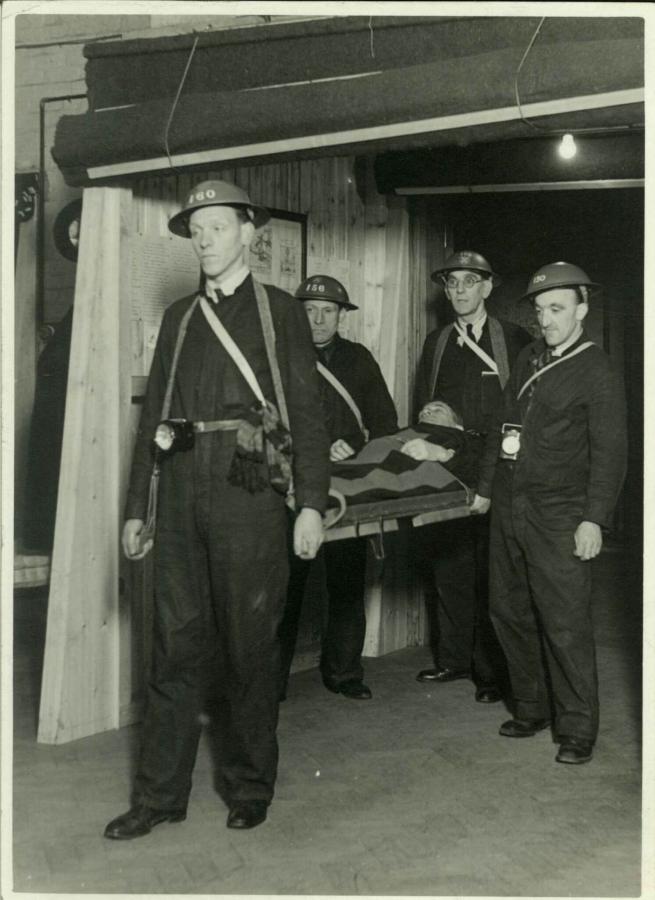 Photograph of members of the St Paul's Watch carrying another Watch member on a stretcher. (Ref. No. 1889)
More on Friends old and new