Elfreda Audsley: Writer and artist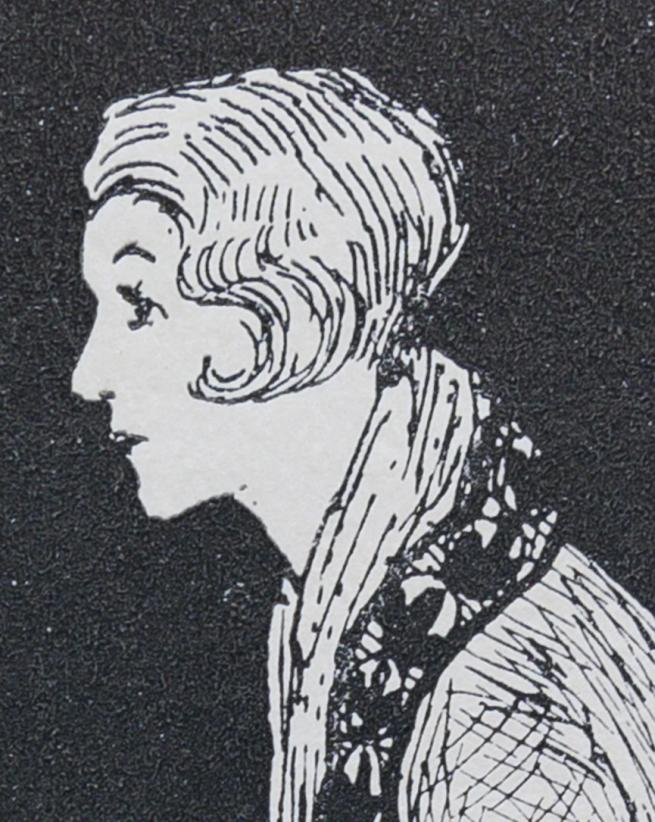 A self-portrait of Elfreda Audsley, used as an illustration for her children's story 'Quiddlekin', published in 1931
Elfreda Audsley: Writer and artist
Elfreda Ashdown Audsley was a member of the St Paul's Watch and one of the founding members of the Friends.
Born in Hendon, North London, in 1903, Elfreda came from an artistic family. Her paternal grandfather was George Ashdown Audsley, a Scottish architect, artist and pipe organ designer, who designed the largest pipe organ in the world (the Wanamaker Organ, Philadelphia). Her youngest sister Mary Audsley studied at the Westminster School of Art and had work exhibited at the Royal Academy.
Elfreda clearly inherited her family's artistic ability, as in 1931 she published a children's book, Quiddlekin. Based on tales she invented for her youngest brother Alan, the book relates the adventures Elfreda (as narrator) has with a fairy creature she meets at the bottom of their family garden in Cobham. The book also features illustrations drawn by Elfreda, including several self-portraits.
At the outbreak of the Second World War, Elfreda was working as a part-time journalist and became an Air Raid Warden in Esher. By 1943, she was living in Kensington, London, and had become a member of the first aid team for the St Paul's Watch, and was responsible for manning the first aid post in the Triforium.
Elfreda attended the first meeting of the Friends on 29th April 1952, and became an active member. In particular she led the project to produce embroidered cushion covers in the Choir Stalls, creating the designs and undertaking the work for the Bishop of London's own cushion herself. In 1965, Elfreda was elected a member of the Friends' Council, a position she held until 1970.
Elfreda died in Kensington, London, on 29th December 1974. 
More on Friends old and new