FAQs: Christmas services and events
FAQs: Christmas services and events
We look forward to welcoming you safely this Advent and Christmas. Here is some useful information about what to expect when attending one of our Advent and Christmas services or events. 
Do your opening hours change over the Advent and Christmas period?
Yes, throughout December, regular daytime opening hours and service times may vary. Please check our What's on calendar and Service Schedule for details of services and sightseeing opening times.
What Christmas events are ticketed and can I reserve seats?
Our in-house ticketed events in 2023 are: Handel's Messiah on 6th December, A Celebration of Christmas on 14th December, and Christmas Carol Services at 4pm on 23rd and 24th December.  Please note that seating is unreserved for all of these events. Maggie's Carol Concert, JDRF & The Royal Osteoporosis Society Carol Concert, the Prince's Trust Carol Concert, and Sankta Lucia are ticketed via the respective organisations. Please find more information on our Advent and Christmas page. All other Advent and Christmas services and events are unticketed and free of charge, and seating will be allocated on a first come, first served basis.
When will tickets be released for Handel's Messiah, A Celebration of Christmas and the Carol Services on the 23rd and 24th December?
Tickets for Handel's Messiah will go on sale on 10th October 2023. Tickets for A Celebration of Christmas and the 4pm Carol Services on 23rd and 24th December will be released in the coming weeks. We understand that many people are eager to know about ticket releases, and we are currently dealing with a high volume of enquiries - but we are unable to provide dates. We will make announcements on our social media channels, and update our website when tickets are available to book. Thank you for your patience and understanding.
What time do the doors open for special services and events?
Doors for all special services and events open one hour before the listed start time. Please arrive in good time and make sure you are seated 15 minutes before the service or event to guarantee your seats. 
Can I save seats for friends and family who will be joining later?
We understand that you may wish to save seats for friends and family, but to ensure seating is fair for everyone, we ask that groups attending together enter the Cathedral at the same time. 
Will there be long queues for Advent and Christmas services?
Yes, for some of our Advent and Christmas services and events, queues may develop outside prior to the Cathedral doors opening. For this reason, we advise you to dress for the weather, including warm/waterproof clothing and bringing umbrellas. 
How can I gain entry to the Cathedral if I have access needs?
For those with access needs and their carers, our accessible entrance is via the North Transept. Find out more on our Accessibility page.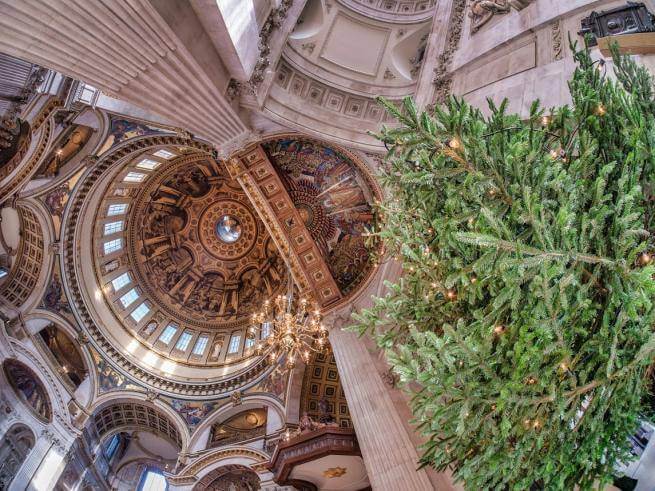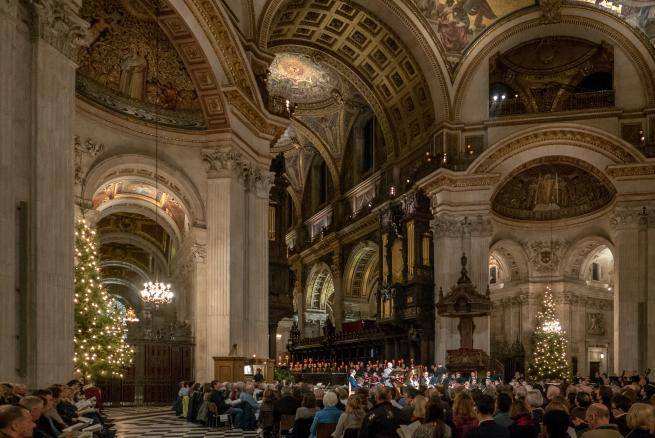 Will there be toilets available?
Yes, toilet facilities will be available.
What safety and security measures are in place?
The safety and security of all our worshippers, visitors, staff and volunteers is of the utmost importance to us. We have a variety of security measures in place to keep you safe and work closely with the City of London police and other security partners. Security screening and bag checking will be in operation at all times. Our friendly and approachable staff will be on hand to help you during your visit. Find out more on our safety and security page.
Are there cloakroom facilities available?
There are no cloakroom facilities at the Cathedral. We kindly ask that you do not bring bags unless absolutely necessary, and to keep all personal belongings to a minimum, as you will need to keep these with you at all times. If you do need to bring a bag with you, please be aware that the maximum size permitted is 450 x 300 x 250mm.
Can I film or take photographs?
Our special services and events are wonderful experiences we understand that you might wish to film or photograph – but for copyright reasons, and to protect the privacy of others, filming and photography are not permitted during any of our services and events.
Image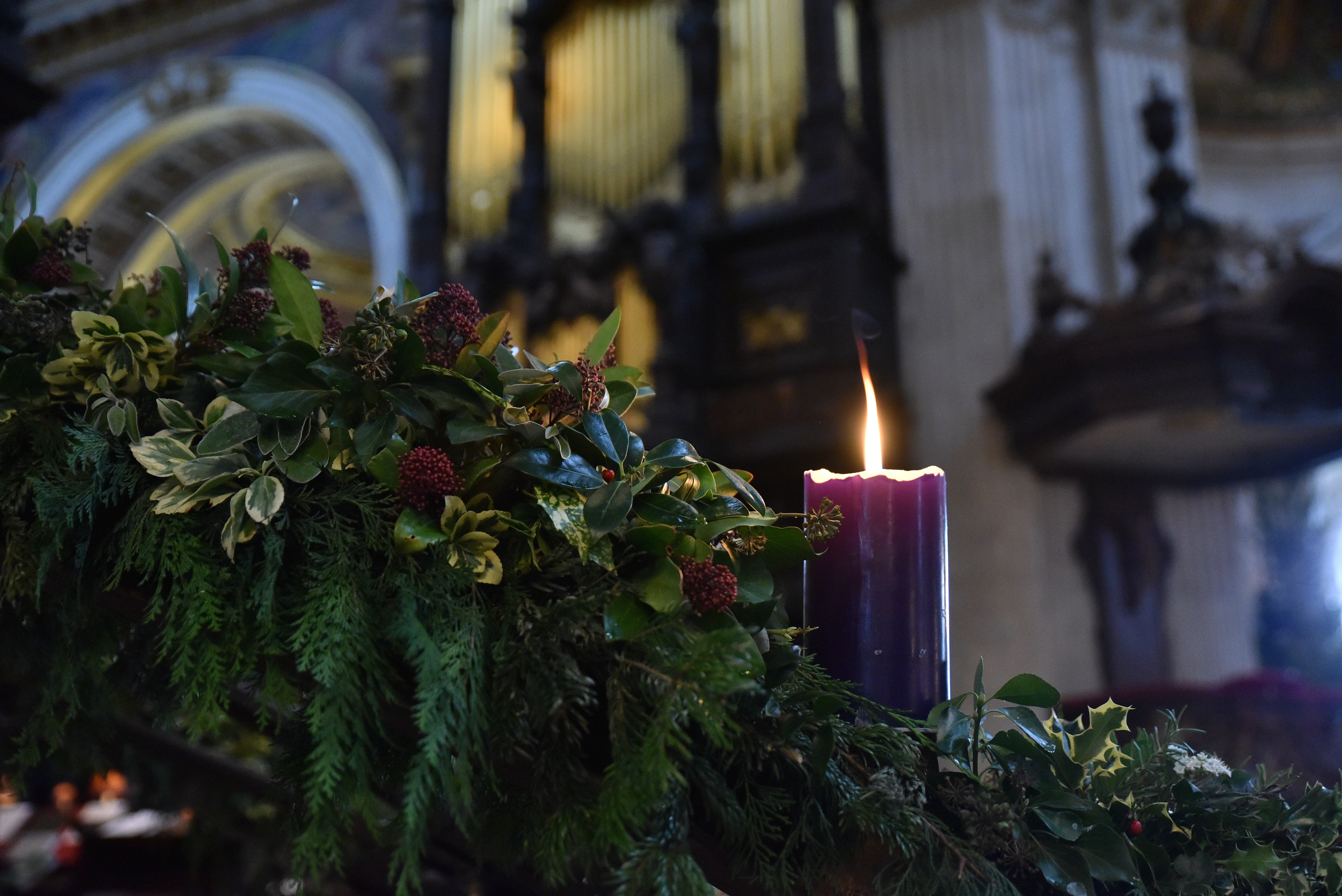 Advent and Christmas
Find information about all the services and concerts taking place at St Paul's Cathedral this Advent and Christmas.