Girls' Voices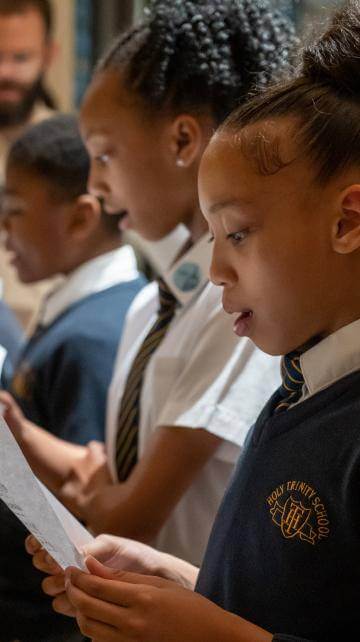 Being a chorister is a life-changing experience
It develops resilient, independent and motivated young people who are skilled and organised team players. It is also a joyful, rewarding experience that embraces not only the choristers themselves but their families and wider communities, too. It gives them the chance to excel as musicians to the highest professional standard in a supportive and nurturing environment.
During their time at the Cathedral St Paul's choristers will enrich the lives of millions of people across the world, of all faiths and none, both in person and through regular broadcasts on television and radio. Beyond this, our choristers have gone on to success in a wide range of professions from music to business and elite sport.
An exciting new phase in our history
Girl choristers will now also benefit from a world class musical education, regardless of their family's ability to pay. The new girls' line will be of the same number and profile as the boys, ensuring equality and creating a new gold standard in cathedral music provision in the UK and further afield.
How you can support Girls' Voices
To offer all our choristers this life-changing opportunity, we need your help.
We are currently fundraising for new world-class boarding accommodation, and the scholarship programme that will allow any child to become a chorister, whatever their background.
As a first step, we are now inviting applications from potential girl choristers for entry to a non-boarding Probationer Programme starting in September 2023. For more information, please email music@stpaulscathedral.org.uk.
More details on the chorister recruitment process can be found on our Join the Cathedral Choir page.
The Bishop of London, the Rt Revd and Rt Hon Dame Sarah Mullally, said:
"I am delighted by the Chapter decision to welcome girls into the Cathedral Choir.  The choir plays a key role in the worship not just of the Cathedral, but of the whole Diocese.  It will be wonderful to hear girls' voices contributing to this."
Andrew Carwood, Director of Music, said:
"Our Choir is a true family, built on the values of encouragement, kindness and support. Welcoming women alto deputies 10 years ago, and appointing our first permanent female Vicar Choral five years ago, has thoroughly enriched the vibrancy of our choral and social life. Knowing that our incredible boys will be joined by young girl choristers in the near future is heart-warming, and an important milestone in the Choir's history."
Image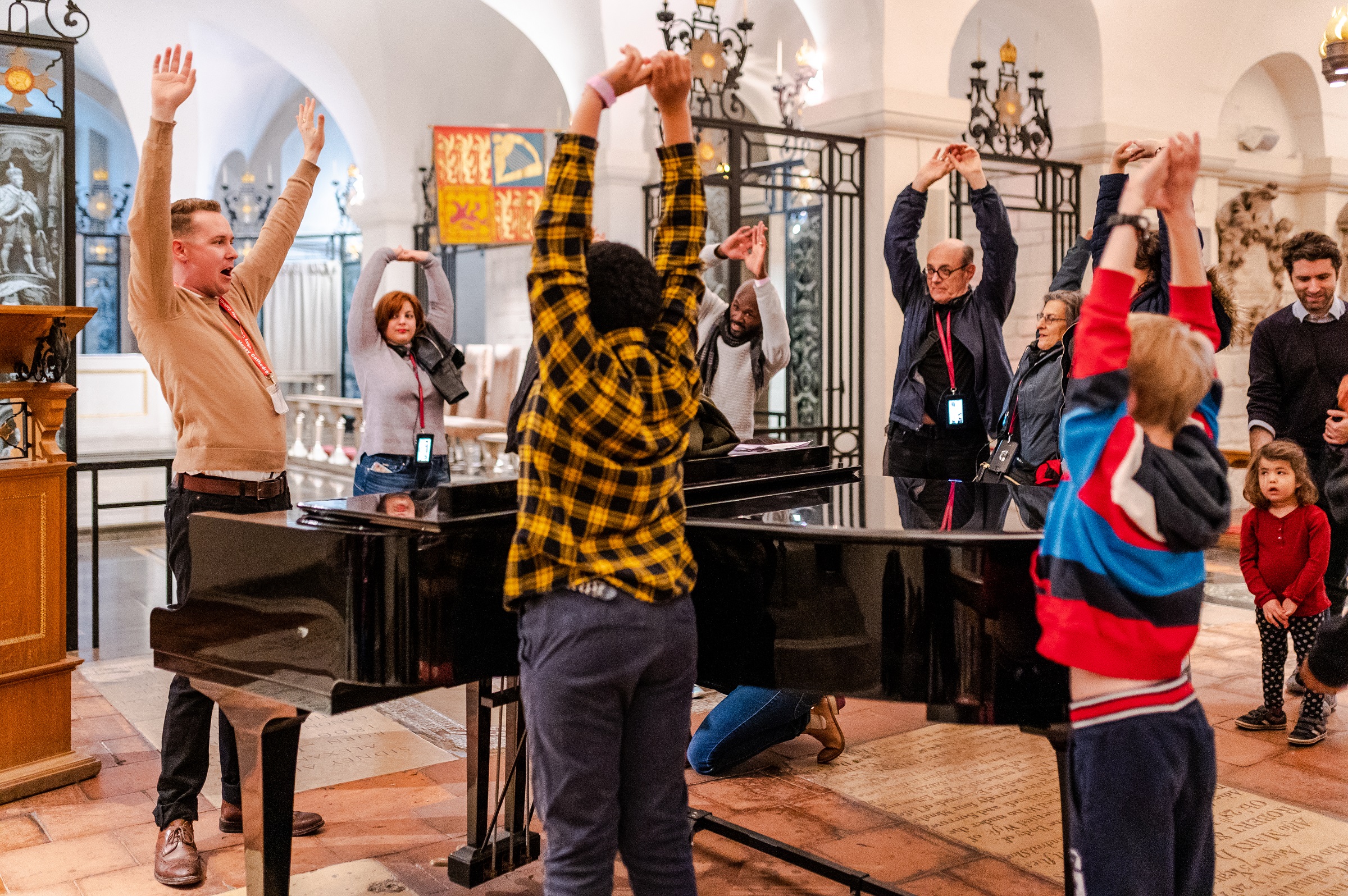 Working with schools
If you work in a school, there are a myriad of ways you can partner with St Paul's through our OBE Music Partnerships, and help us inspire children across London and beyond. In addition to our Sing at St Paul's workshops, we run regular choirs and can give your group the opportunity to learn all about our Grand Organ.