Judith Fremont-Barnes appointed as new Head of St Paul's Cathedral School
Judith Fremont-Barnes appointed as new Head of St Paul's Cathedral School
The Chapter of St Paul's Cathedral and St Paul's Cathedral School's governing body are delighted to announce the appointment of Judith Fremont-Barnes as the new Head of St Paul's Cathedral School from September 2023.
Judith Fremont-Barnes, currently Head of Milton Abbey School, will succeed Simon Larter-Evans as Head of St Paul's Cathedral School in September 2023, when Simon moves to become Principal of Tring Park School for Performing Arts. 
The Dean, the Very Reverend Andrew Tremlett, and Vice-Chair, Robert-Jan Temmink KC, along with Chapter and the School's governing body, were unanimous in their support of Judith's appointment. This will be her third Headship.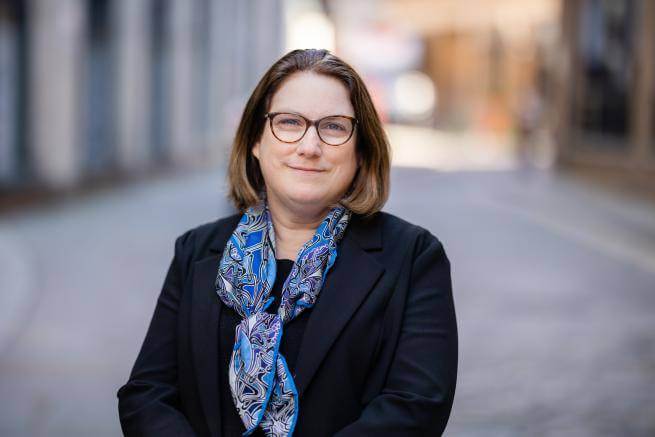 Judith read English Language and Literature at Christ Church, Oxford, before embarking on a career in schools and colleges across all age ranges. Her career spans teaching and leadership posts at James Allen's Girls' School, Radley College, More House School, Surrey, and time in Japan lecturing at Kobe Kaisei College for Women and Kobe University. Her first Headship was at Duke of Kent School.  With an MA in Education, Judith is an active supporter of the visual and performing arts, and is a patron of the National Theatre and Cheltenham Festivals, as well as being a member of a number of literary and artistic societies. She also has a special interest in the impact of wellbeing in education. 
On Judith's appointment, the Dean said, 
"We have a very exciting future ahead, not least the ambition to launch a girls choral programme. Judith's depth of experience, and immediate understanding of the school and its part in the life of the Cathedral won us over straight away."
Vice-Chair, Robert Temmink said, 
"It was clear from the outset that Judith thinks deeply about the nature of education and exudes an energy and ambition for the school that will build on its excellent foundations. We are all excited to be working with Judith to ensure that St Paul's Cathedral School continues to offer a transformational education in a unique setting, and to play an important role in the wider life of the City."
Current Head, Simon Larter-Evans commented,
"It is a real joy to hand over this wonderful and distinctive school to someone who clearly understands what we are all about, and can take the school forward in the next phase of its 900 year history."
Judith said,
"On every visit, I have already been so struck by the warmth of the welcome, the sense of purpose and the good heart of the St Paul's Cathedral School community. What a pleasure and a privilege to be asked to lead this extraordinary school."
Judith is married to Gregory, a military historian, and they have two grown up sons. Judith and Gregory will live in school accommodation with their border terrier, Ruby [pictured].