Rowan Williams to speak at St Paul's event in September
Rowan Williams to speak at St Paul's event in September
St Paul's Cathedral is delighted to announce that Rowan Williams will join Chancellor Paula Gooder at a free event to take place at the Cathedral in September 2023.
'My Soul Rejoices: Mary the Mother of Jesus' will take place on the 26th September at 6.30pm, and will be a reflective event including live music from members of the St Paul's Cathedral Consort. Dr Rowan Williams and Dr Paula Gooder will consider Mary, the mother of Jesus, and look at contrasting aspects of Mary's story in the Gospels and the church, her place in our faith, and why she still matters so much.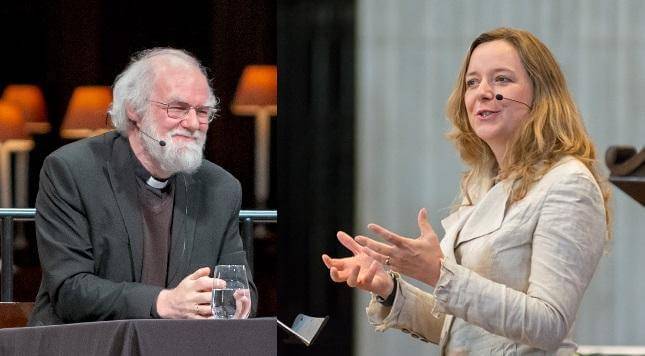 Mary is a polarising figure - is she Queen of Heaven, the New Eve, an ordinary person called to do extraordinary things, the ultimate good girl, a feminist foremother, or is her story altogether more complex? Join us as these questions and more will be discussed. The evening will include plenty of time for questions and answers, and BSL interpretation will be provided.
This is the first time in 4 years that Dr Williams has spoken at such an event here at the Cathedral, the last time being in March 2019 when he talked about his book Jesus Christ: The Unanswered Questions, in an event chaired by Sarah Mullally, Bishop of London.
Dr Rowan Williams is a poet and theologian, and was the 104th Archbishop of Canterbury. Dr Paula Gooder is Canon Chancellor of St Paul's Cathedral and a leading Biblical scholar and teacher.
Anyone wishing to attend the event can find more information below. It will also be filmed and available on our website in the days following the event.