New Chief Operating Officer at St Paul's
New Chief Operating Officer at St Paul's
The Cathedral Chapter is delighted to announce Emily MacKenzie will take up the role of Chief Operating Officer in January 2023.

Emily is currently Chief Operating Officer at Gloucester Cathedral, where she has led business, commercial and operational functions and resources since 2015.
Prior to joining Gloucester Cathedral, Emily worked at the Diocese of Canterbury; first as Director of Communications leading on internal and external Communications, PR and Marketing for the Diocese, and then as Deputy Diocesan Secretary, leading and managing staff and resources.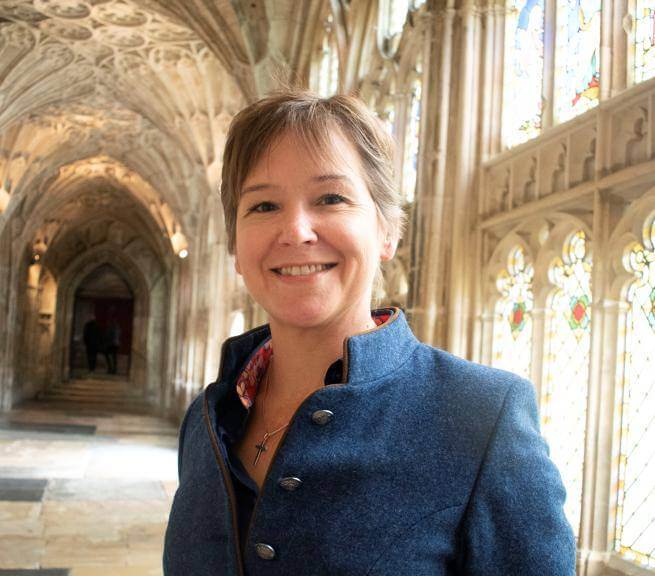 From 2005 to 2008, Emily was the Director of Operations at Martha Trust, a Christian Disability charity, leading on Development, Communication, Governance and project management for the organisation. 
The Chief Operating Officer at St Paul's works closely with Dean, Cathedral Chapter and Senior Leadership Team, and leads on much of the management and development of the Cathedral. This new position replaces the role of Registrar, the most senior administrative role at the Cathedral, held by Emma Davies from 2015 to 2022.
The Very Reverend Andrew Tremlett, Dean of St Paul's Cathedral, said: "We are delighted to welcome Emily to St Paul's. Emily brings a wealth of skills and experience gained during her time at Gloucester Cathedral, the Diocese of Canterbury and other charities.  Her broad skills and experience will help the Cathedral to deliver our strategic plan over the coming years, and build on the excellent work of our former Registrar, Dean and Chapter"
Emily said: "It is an honour to be appointed as the Chief Operating Officer at St Paul's, and to be part of the team of this important institution. I remember being captivated by the St Paul's Cathedral story when I visited as child on a school trip, my first visit to a cathedral ever, and that sense of wonder remains with me still. I am, therefore, looking forward to working with the whole team at St Paul's to serve the Cathedral community, the Capital and all who visit this very special place."