Meet the Dean and members of the Chapter, who provide strategic leadership of the Cathedral.
The Chapter is the main governing body of the Cathedral and has a wide remit of responsibility. Below you can read about the experience and individual focus of its members.
If you have any questions you would like to submit to Chapter, please send your enquiry to bst@stpaulscathedral.org.uk. You can also call our office on 0207 246 8312 between Monday and Friday, 9am to 5pm.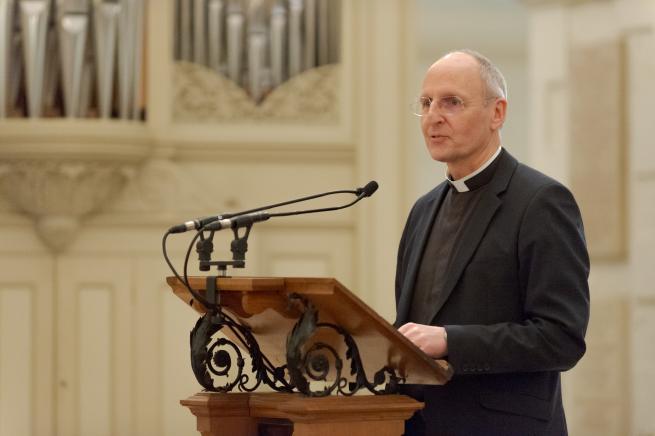 The Very Reverend Dr David Ison
Dean
The Dean leads the Cathedral assisted by the Residentiary and Lay Canons, enabling Chapter to come to a common mind and implement the agreed vision for St Paul's. Born down the road from St Paul's in Essex, David studied in the Midlands before being ordained and spent nine years in inner-city Deptford and Greenwich working in a church and a college while studying for a PhD in church history.
After several years as vicar on a housing estate in Coventry, he spent twelve years in Exeter training clergy while linked to Exeter Cathedral. In 2005 David became Dean of Bradford in Yorkshire, with the task of rebuilding that cathedral's ministry and mission. He became Dean of St Paul's in May 2012 to develop its vision and its work, and has been working with colleagues to lead the Cathedral through the challenges of the Covid pandemic.
The Reverend Canon James Milne
Canon Precentor
The Precentor has responsibility for liturgy and music within the Cathedral. Having studied at the Universities of Wales and Edinburgh, James was ordained in 1998 to serve as Assistant Curate of St Mary Magdalene, Dundee. In 2001 he was appointed Rector of St Margaret's Church, Lochee and a Chaplain for NHS Tayside. Before St Paul's he served as Rector of St Bride's, Glasgow and Convenor of the Diocesan Development Team for Liturgy and Worship. He was also on the Liturgy Committee of the Scottish Episcopal Church, latterly as Convenor. James served as Sacrist at St Paul's from 2015 to 2019.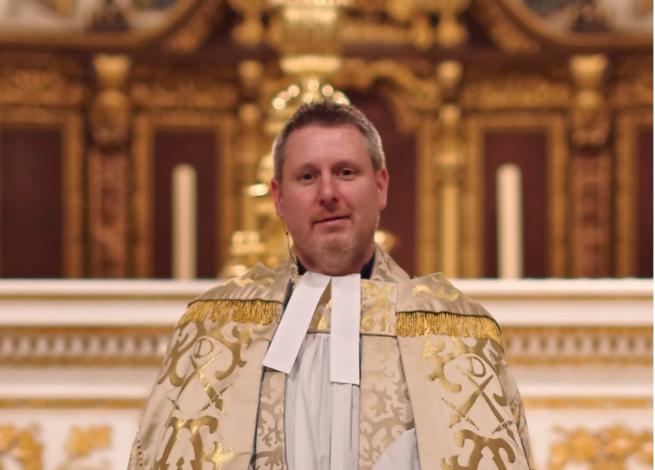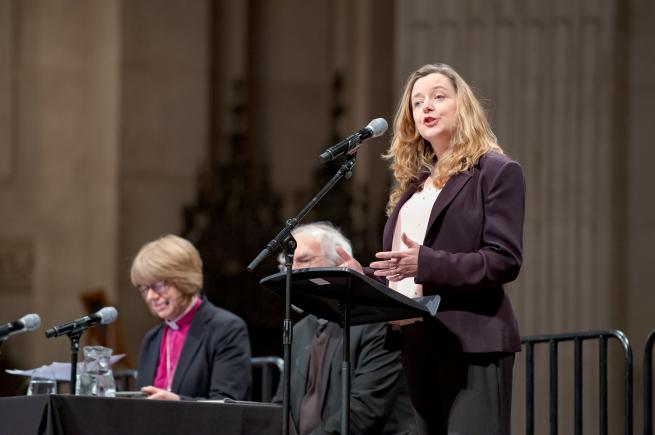 Dr Paula Gooder
Canon Chancellor
The Chancellor has responsibility for growing and leading the Cathedral's expanding theological and learning programme, which is a major part of the Christian mission and outreach of the Cathedral. Paula is one of today's best known New Testament theologians, a scholar and teacher and is a Licensed Lay Reader in the Church of England. She was previously Director of Mission Learning and Development at the Diocese of Birmingham and Theologian in Residence at the Bible Society.
Paula has also written a number of books including Journey to the Empty Tomb, Body: Biblical Spirituality for the Whole Person and Heaven. Paula is a Cathedral Canon and as Chancellor attends Chapter and plays a full part in its work, although at present the law does not allow a paid lay minister to be a full member of Chapter.
The Venerable Sheila Watson 
Canon Non-Residentiary
Sheila is the Preacher at Lincoln's Inn, one of the fours Inns of Court, and joined Chapter in 2016 to advise and support the work of the Chapter in its governance of the Cathedral, including its strategic direction; and ongoing development in the context of ministry.
Previously Sheila's work in senior leadership in the Church of England included her role as Archdeacon of Canterbury, and residentiary of the Cathedral, for nine years; and before that as Archdeacon of Buckingham in the Diocese of Oxford. She was amongst the first women ordained at St Paul's in 1987 and 1994. She was awarded an honorary Doctorate of Divinity by the University of Kent in 2013.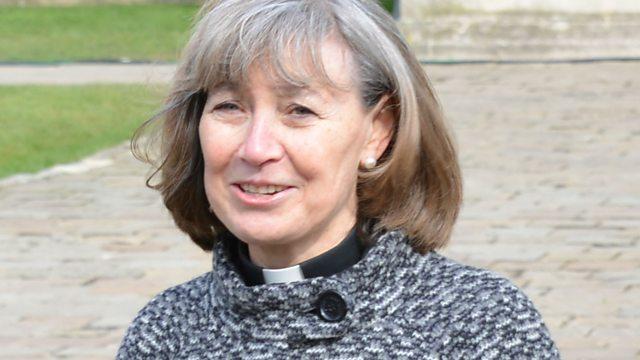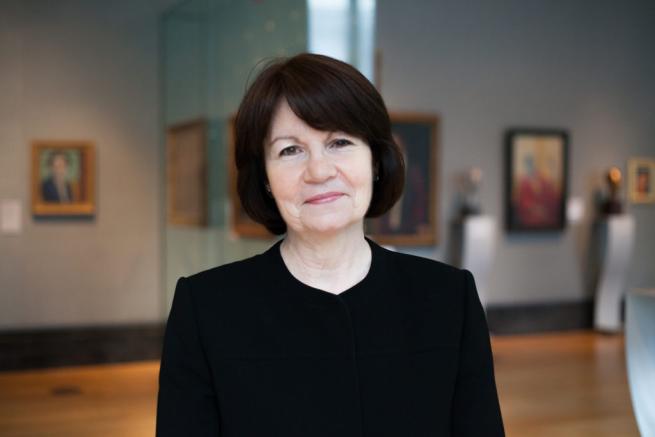 Pim Baxter
Lay Canon
Pim has over 30 years' executive and non-executive experience of senior leadership in the arts, heritage and creative industries, as well as within education, and is a qualified coach and facilitator. She was Deputy Director at the National Portrait Gallery until 2019. Pim joined Chapter in 2014 and is a Governor of St Paul's Cathedral School. Board roles include Central School of Ballet and the Strawberry Hill Trust. Pim worships at St Mary's Church, Eastling in Kent. She is currently in her second year of training to be a Lay Reader. Pim was awarded an OBE in the 2015 New Year's Honours for services to the Arts.
Sheila Nicoll
Lay Canon
Sheila is Head of Public Policy at Schroders; She joined Chapter in 2018 and has particular oversight of finance and business. She is also an Elder at St Columba's Church of Scotland in London and Sheila was also a member of the Archbishop of Canterbury's Task Group on Responsible Credit and Savings and is a trustee of the Just Finance Foundation, which oversees the core programmes initiated by that Group. She was a founding director and Secretary of Churches Mutual Credit Union, an ecumenical initiative of British churches to provide responsible financial services until January 2022. She was awarded an OBE for services to financial services in 2017.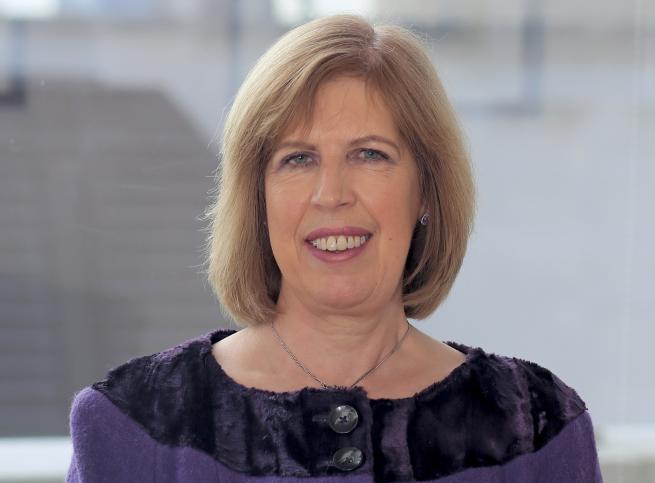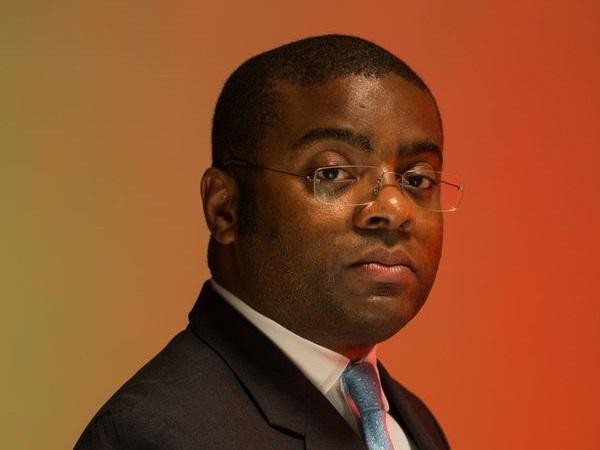 Clement Hutton-Mills
Lay Canon
Clement is a Managing Director at Goldman Sachs and brings significant experience in finance, fundraising and governance into the Chapter's governance of the Cathedral. He is also a Lay Reader in the Church of England attached to St Mary's Church in Primrose Hill. He graduated from the University of Oxford.