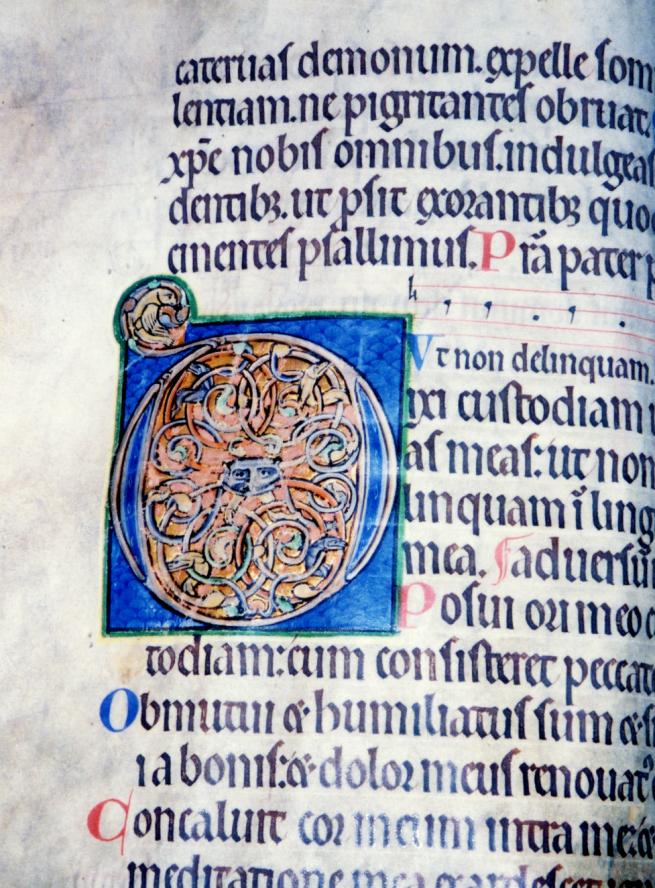 The St Paul's Psalter, c. 1175.
The St Paul's Psalter
By the mid-17th century, St Paul's Cathedral possessed over one hundred and sixty medieval manuscripts, of which only three survived the Great Fire of 1666. 
This psalter – a book containing the Psalms – is one of those three and is thought to have been written in about 1175 AD. Scholars believe that during part of its life, the book was used by Ralph Baldock who was Dean of St. Paul's from 1294 – 1306, and Bishop of London from 1304 –1313.
Three obituaries for Baldock's family members were added to the calendar in the late 13th century, posing a strong argument for the book's link to Ralph Baldock and St Paul's Cathedral. 
The psalter is thought to have entered the diocese of London in the mid thirteenth century and how it arrived in London is still unknown. It is speculated to have come into the Cathedral's possession in the early fourteenth century through a donation from Ralph Baldock.
The contents of the manuscript are unusual in that they do not follow any standard formula, which would have made it nearly impossible to use for liturgical purposes. 
More from our Collections