Daily guided tours and talks
Daily guided tours and talks
At various times usually between 11am and 3pm
Tickets
Free with a ticket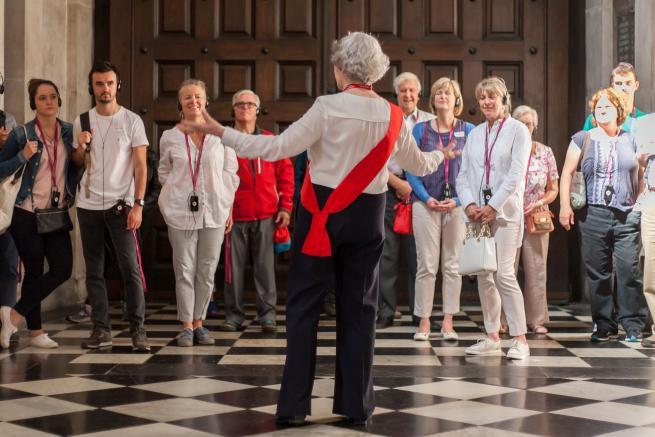 A guided tour is the best way to connect with our Cathedral. 
Led by our expert guides, each one will take you on a journey through our rich history, highlighting the lesser-known characters in our past, and even giving you a chance to explore parts of the Cathedral typically inaccessible to the public.
We offer: 
Introductory talks: A short 15-20 minute introduction to the history and architecture of the Cathedral, perfect for visitors looking for a quick overview of what to explore.
Cathedral floor and Crypt tour: Our more extensive 60 minute tour covers the Cathedral floor and Crypt, as well as the Geometric Staircase and the Quire – areas not usually open to visitors. 
You can find more information about our tours – including our Triforium tour, how to book private tours for a group and touch tours for visitors with disabilities – on our guided and self-guided tours page.
When do tours happen?
These tours and talks are offered Monday to Saturday, throughout the day – usually between 11am and 3pm. They are free to sightseeing ticketholders, and subject to availability. 
How do I join a tour or talk?
Simply ask on the day at the guiding desk on the Cathedral floor to sign up. You can find the location of the guiding desk on our interactive map.
Image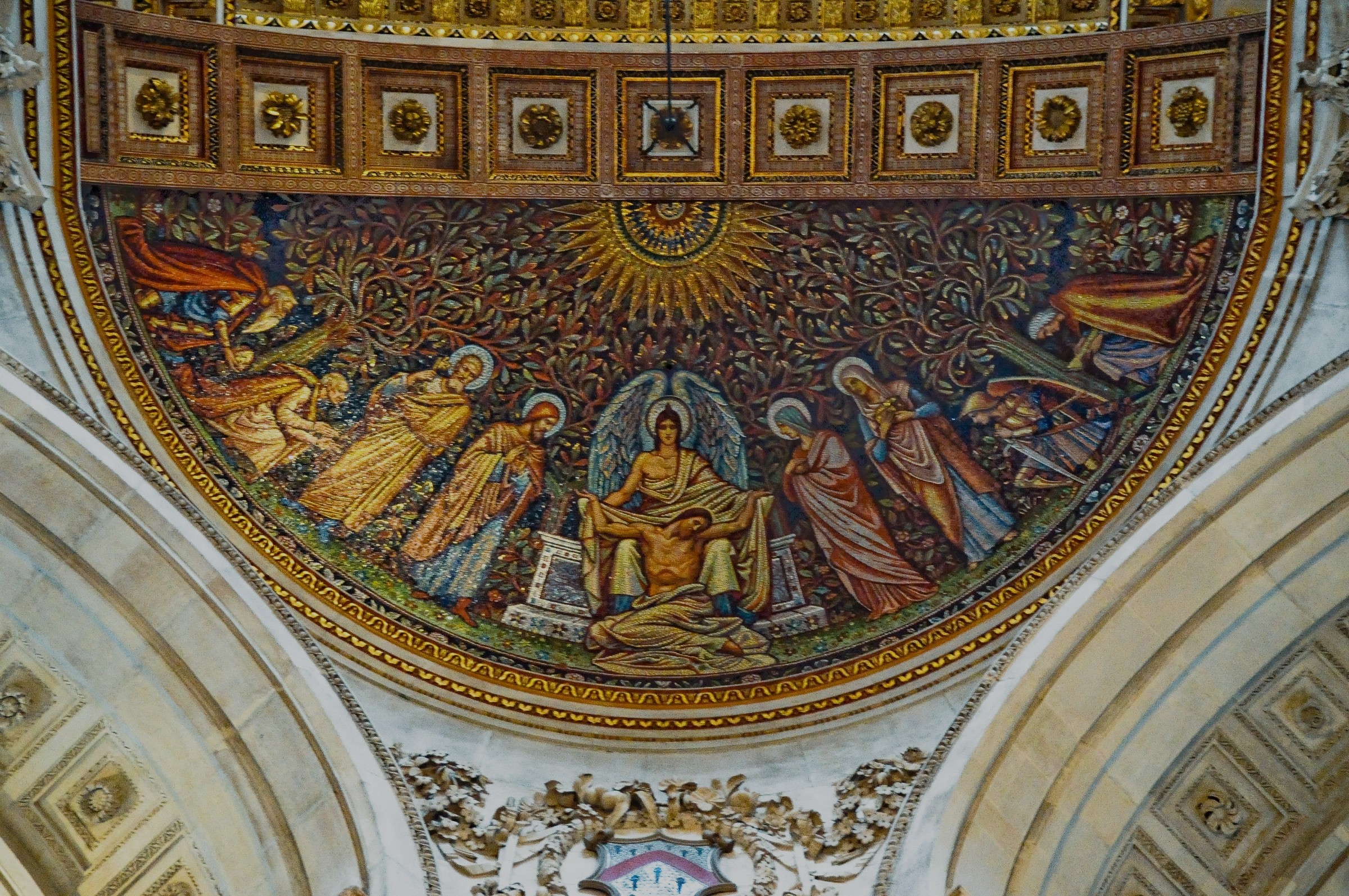 Visit us
Those coming to sightsee at St Paul's can walk in the footsteps of royalty and political leaders on the Cathedral floor, explore the Crypt where our nations heroes are buried – or scale our Dome and enjoy unrivalled views across London. Explore our Visit Us section to learn more and plan your trip.