Why we charge for sightseeing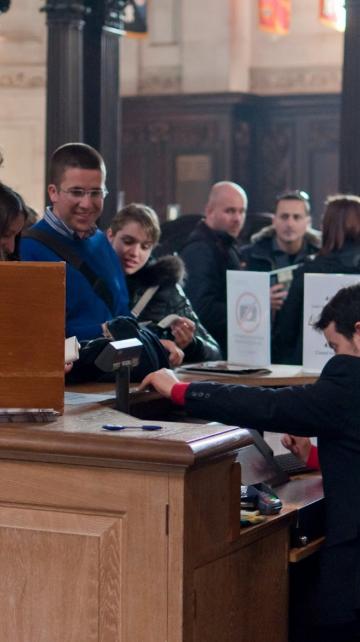 Although our services are free, we ask our sightseeing visitors to contribute an entrance fee. 
St Paul's is an iconic building on the London skyline, an active working church with services each and every day and an extremely popular visitor destination for people from all around the world.
At St Paul's we receive virtually no government funding and as such, are fully responsible for raising all the income needed to operate. It costs at least £10 million a year to keep the Cathedral open. 
Although attending to worship is always free, we are extremely grateful to all those who make a paying visit to the building. Not only do you get to see a beautiful and fascinating building, but the charge you pay is what enables the Cathedral to be open and in good repair for people to visit as they do. 
By paying to visit St Paul's, you are not only having a great experience, but you are enabling others to share that experience in the future. You're also making it possible for around 780,000 people to join us in worship every year for which we make no charge. All our services are free and we welcome all people. There is also a chapel set aside for private prayer and contemplation throughout every day.
We offer discounts for online, family and group tickets, and most tickets include a free guided tour and multimedia guides, access to the Galleries, Crypt, and any art installations or special exhibitions. Tickets can be upgraded to annual passes at no extra cost for UK taxpayers by Gift Aiding the ticket, and the same benefit is available to non-UK taxpayers too.
More about worship and visiting