A flying start: How the Friends were founded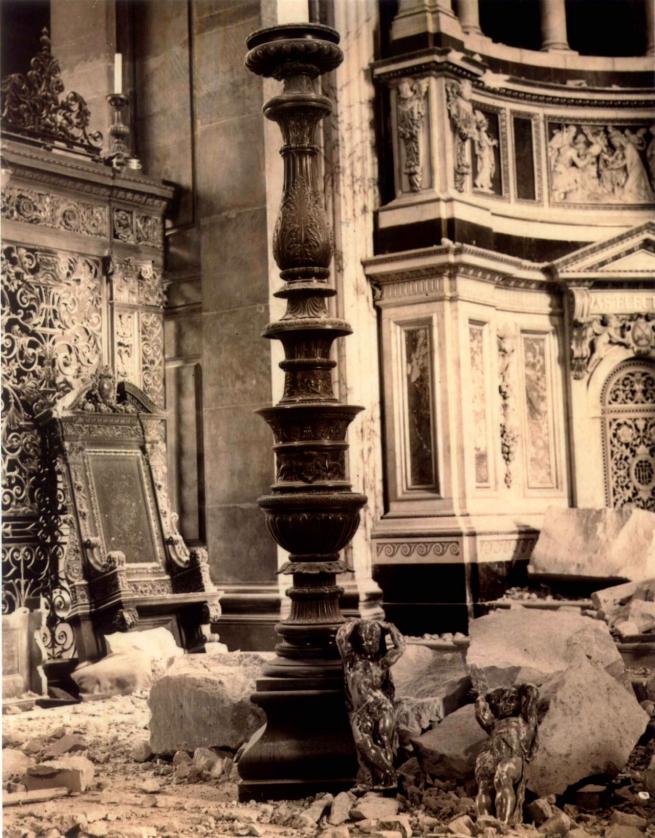 Photograph showing bomb damage to the Cathedral's High Altar, 10 October 1940 (Ref. No. 1918)
How the Friends were founded
Inspired by the friendship formed between the members of the Watch, as well as the need to raise funds for repairing the Cathedral, the Friends of St Paul's were founded by Dean Walter Matthews in 1952. 
There was much work to be done, as the interior of the Cathedral was almost unrecognisable:
'The High Altar was shattered...The North Transept was completely boarded...[and] There was still black out over the windows.'
But the early 1950s was a period of growing optimism in the UK. Wartime rationing had been reduced, a new monarch was on the throne, and the Festival of Britain in 1951 showcased the inventiveness of British engineering and design. This was a time of renewal, and of looking towards a more positive future. It was in this era that the Friends were founded.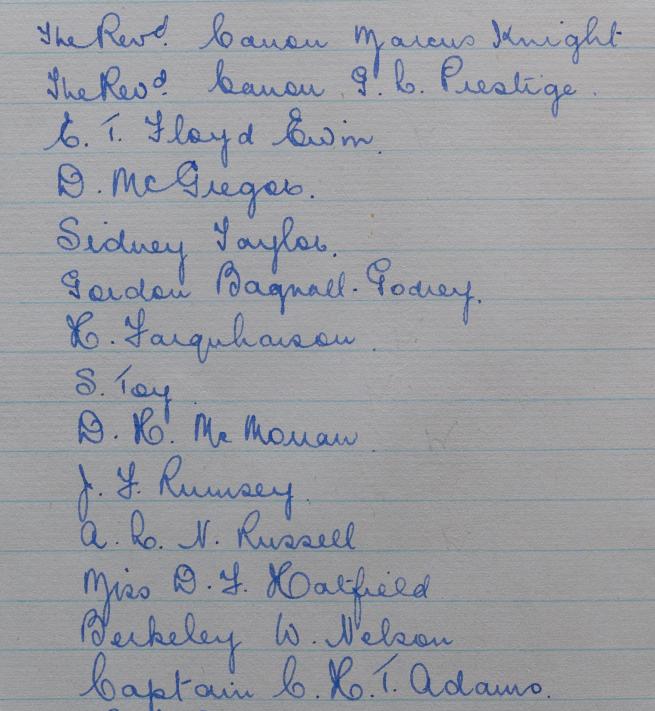 Page from the minutes of the first meeting of the Friends, 29 April 1952, showing a list of attendees and the Founding Members (Ref. No. SPC/CA/FOSP/1/2/1)
'A flying start'
The first meeting of the Friends was held on 29th April 1952. Welcomed by Dean Matthews, 83 founding members gathered in the Crypt to formally establish the Friends of St Paul's.155 people had been invited to join the Friends, and the response was overwhelmingly positive.
At the meeting, the aims of the Friends were set out:
to assist with the maintenance of the fabric of the Cathedral and its ornaments and furnishings
to help maintain the musical foundation of St Paul's
to contribute towards the Library
to promote interest in the Cathedral and knowledge of its history and work.
The Friends also gained support from the Lord Mayor of London and the Bishop of London as joint Presidents.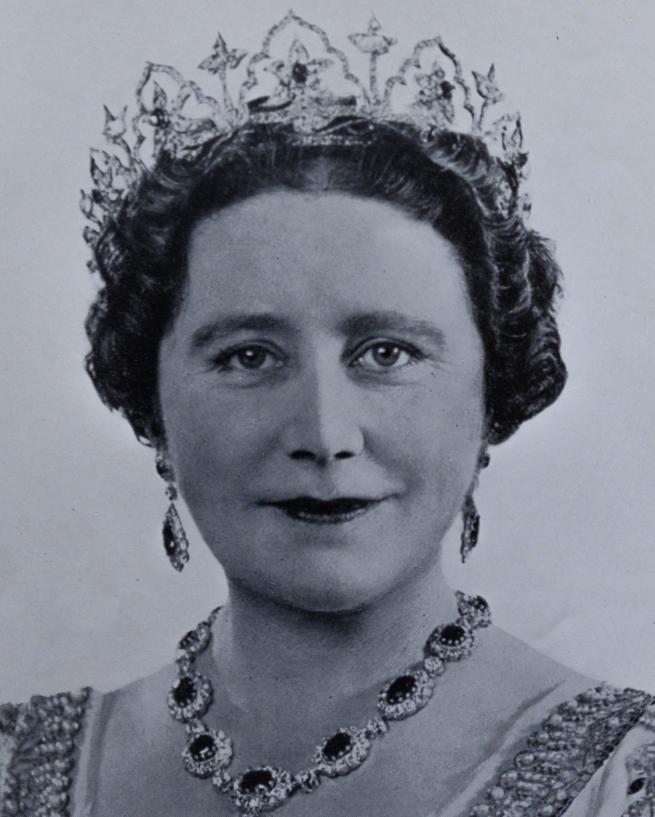 Photograph of HM Queen Elizabeth The Queen Mother, first Royal Patron to the Friends of St Paul's, as printed in the Record of the Friends, 1953
Royal patronage
HM Queen Elizabeth The Queen Mother, who had been an active supporter and patron of the Watch during the Second World War, agreed to become the patron of the newly founded Friends. Matthews wrote to The Queen Mother in March 1952:
'I am sure that we ought to have a Royal Patron and I equally sure that there is no one who would be so welcome as your Majesty in the City and indeed throughout the country …I cannot tell you what a joy it would be to me if you could find it in your heart to say that you would permit a petition to be our Patron to be sent to you. We should then indeed have a flying start.'
The Queen Mother graciously agreed to become Patron, with the response that she:
'...has a vivid recollection of seeing the members of St Paul's Watch during the war, and feels that they too might claim the use of the epitaph which appears within the Cathedral, on the tomb of its great architect.'
More on the story of the Friends