Canon Collins and the campaign against Apartheid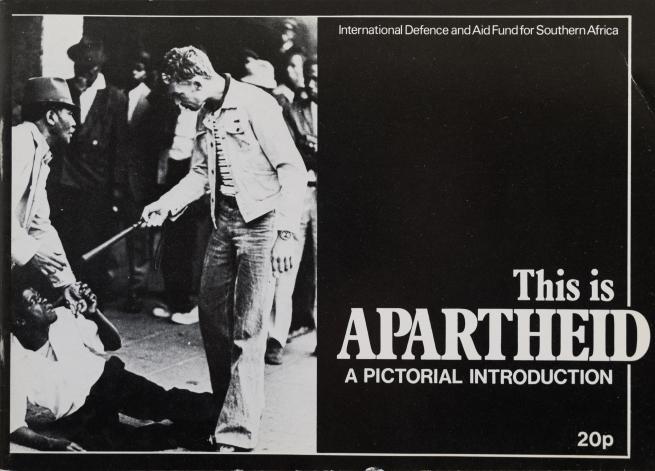 'This is Apartheid: A Pictorial Introduction', leaflet produced by the International Defence and Aid Fund for South Africa
Canon Collins and the campaign against Apartheid 
The most significant impact St Paul's has had on world events is its unofficial role in helping to fight Apartheid in South Africa.
John Collins was a remarkable priest and social reformer who was one of the world's leading proponents in the causes of justice, freedom and peace.  
Collins was first ordained in Cambridge and originally spent four years as a minor canon at St Paul's from 1931. Later, he served as a chaplain in the Royal Air Force during World War II. His experiences at war gave him a new perspective on injustice, and in 1946, upon returning to Oxford, he founded the organisation Christian Action to work for reconciliation with Germany. 
It was shortly after this that Collins returned to St Paul's in 1948, to become Canon and to continue his activism whilst part of the Cathedral.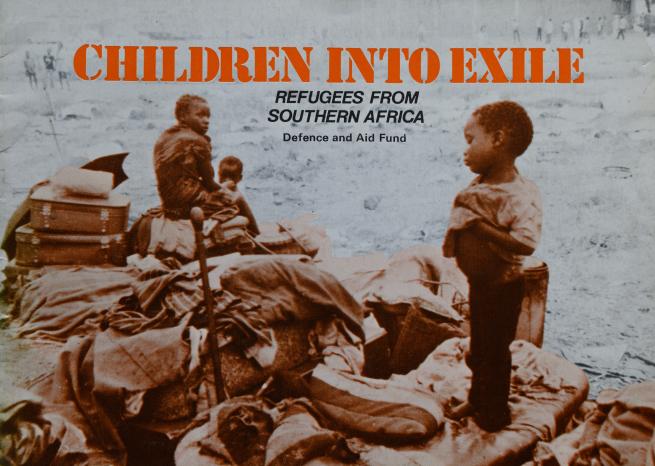 'Children Into Exile', leaflet produced by the Defence and Aid Fund.
Challenging Apartheid
On a visit to South Africa in 1954, Collins was horrified by the racial segregation and oppression that he witnessed. In response to the apartheid government's increasingly repressive regime, he established the Defence and Aid Fund to pay activists' legal expenses and care for their families. 
Working closely with his wife Diana, who wrote much of the early campaign literature, Collins initiative soon became an international network. From his office in the Cathedral precinct, millions of pounds in legal aid was secretly channelled to activists including Nelson Mandela and Walter Sisulu. His work in this field was recognized in 1978 by the award of the gold medal of the United Nations Special Committee Against Apartheid.
The Canon Collins Educational and Legal Assistance Trust – formerly known as Canon Collins Trust for Southern Africa (CCETSA) was one of his legacies. Set up in 1981, it originally provided money to help South African and Namibian refugee students gain the higher education in the United Kingdom and in independent African states. Now, it provides a raft of scholarships to students from South Africa and in other African countries.
Leading the way
Collins' activism was not limited to South Africa, and he was also a strong advocate against the proliferation of nuclear weapons. He co-founded one of the UK's most visible anti-nuclear organisations – the Campaign for Nuclear Disarmament – and was part of the Anglican Pacifist Fellowship, working with the Reverend Sidney Hinkes on anti-nuclear campaigns.
Visit the Faith in Action section of our website to find out how we're following Canon Collins' example, and working to tackle injustice and inequality.