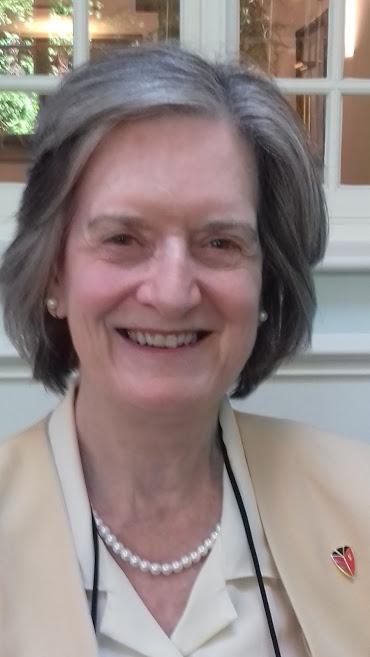 Virginia Hopson
Virginia explains why she became a member of the Friends.
St Paul's Cathedral is located in the Ward of Castle Baynard and, as I am a member of Castle Baynard Ward Club, I used to walk pass St Paul's Cathedral regularly. 
In February 2020 I was installed as the Chairman of Castle Baynard Ward Club and one of the duties of the Chairman is to arrange social events for the members to enjoy. A Chairman's term is for one year only, however when the coronavirus prevented the Ward Club from enjoying face to face events, the Committee asked if I would stand for another year, which I gladly accepted.
This meant that I could arrange virtual Zoom events and by word of mouth I was advised that I should approach a very interesting, humorous and knowledgeable speaker, Mr Patrick Wilkins, and ask him if he would kindly talk to us about his role as Senior Wandsman. Patrick agreed and Castle Baynard Ward Club enjoyed an entertaining talk on 26th October 2021. During his virtual talk, Patrick encouraged us to become a Friend of St Paul's Cathedral and immediately after his talk had concluded, I applied.
As soon as my application was accepted, I attended events in St Paul's Cathedral, saw Patrick and thanked him again for his talk. My thanks also go to the administration team in the Friends' office for the speedy processing of my application and answering all my questions.
More on Friends old and new