Lord Mayor's Show Day at St Paul's
Lord Mayor's Show Day at St Paul's
11/11/2023Time8:30am - 4:15pm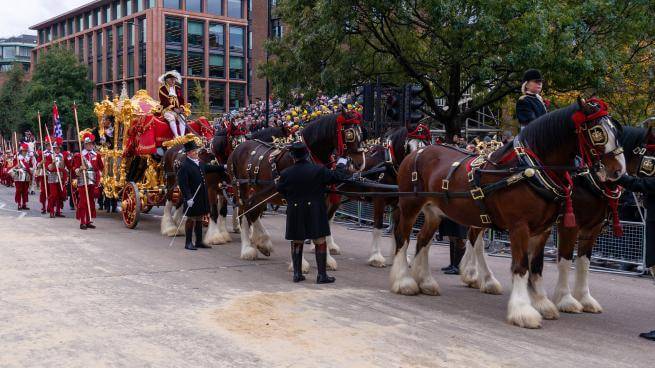 On Saturday 11th November, St Paul's joins the rest of the City of London in celebrating the Lord Mayor's Show. There is free entry to the Cathedral floor throughout the day until last admission at 3.30pm, and £10 entry to climb the Dome Galleries, which can be booked in advance, or on the day subject to availability. The Galleries will open at 9.30am, with last admission at 2.15pm. Please note that access into the Dome is via stairs only (257 steps to the Whispering Gallery, 376 to the Stone Gallery and 528 in total to the Golden Gallery).
From 1.30-2pm, discover the Organ of St Paul's in a free, interactive show for families with the Cathedral Organists, beneath the Dome. There will also be family craft activities in the North Nave Aisle.
Everyone is welcome to join us at a special service of Choral Evensong at 3pm, after which the Cathedral bellringers will attempt to ring a full peal from 4pm.
Lord Mayor's Show Day is a very busy day, and we hope to welcome as many visitors as possible to the Cathedral. Please note that closing times could be subject to change, or we may need to limit access should we reach building capacity. Our staff and volunteers are here to help you, and we do appreciate your patience. Please also be aware that the City of London is closed to traffic all day. The nearest Tube station to the Cathedral is St Paul's on the Central line.