Image

Welcome to our exhibition
In 2022, we mark the historic 70th anniversary of the Friends of St Paul's Cathedral with this special online exhibition exploring their story. 
The formation of the Friends owes much to a sense of continuity to the past, of a strong sense of community and commitment to our Cathedral formed during difficult times, and encouraged during times of regeneration.
Join us as we look back using the Cathedral's historic archives to tell the story of how the Friends — once described as 'the best club in London' — were founded and what they have achieved since 1952.
The Dean of St Paul's and The Duchess of Gloucester welcome you to our new exhibition and congratulate Friends members old and new for their ongoing support of the Cathedral. 
Discover the story of how the Friends grew out of a time of wartime guardianship and bomb damage, learn more about key Cathedral figures, and find out what the Friends have achieved over the past 70 years.
Acknowledgements
We would like to thank the following people for their support and assistance with the creation of these pages. 
All attempts have been made to investigate copyright ownership for the images used on these pages and we have made efforts to credit where due. If we are contacted by a third party raising a copyright claim against any images posted, we will investigate, verify and take steps to remove the image as soon as possible if a claim is found to be correct.
HRH The Duchess of Gloucester 
The Very Reverend Dr David Ison
Robert Bowles
Laura Callan
Simon Carter
Peter Chapman
Stephanie Chapman
Jonathan Hellyer
Virginia Hopson
Graham Lacdao
Yodia Lo
David Morse
Louise Pollicott
Kit Richardson
Charlie Rowbotham
Alexandra Scott
Pauline Stobbs
Mike Tadman
Mary Tattersfield
Eileen Woods
Hannah Woolley
The Royal Household
Image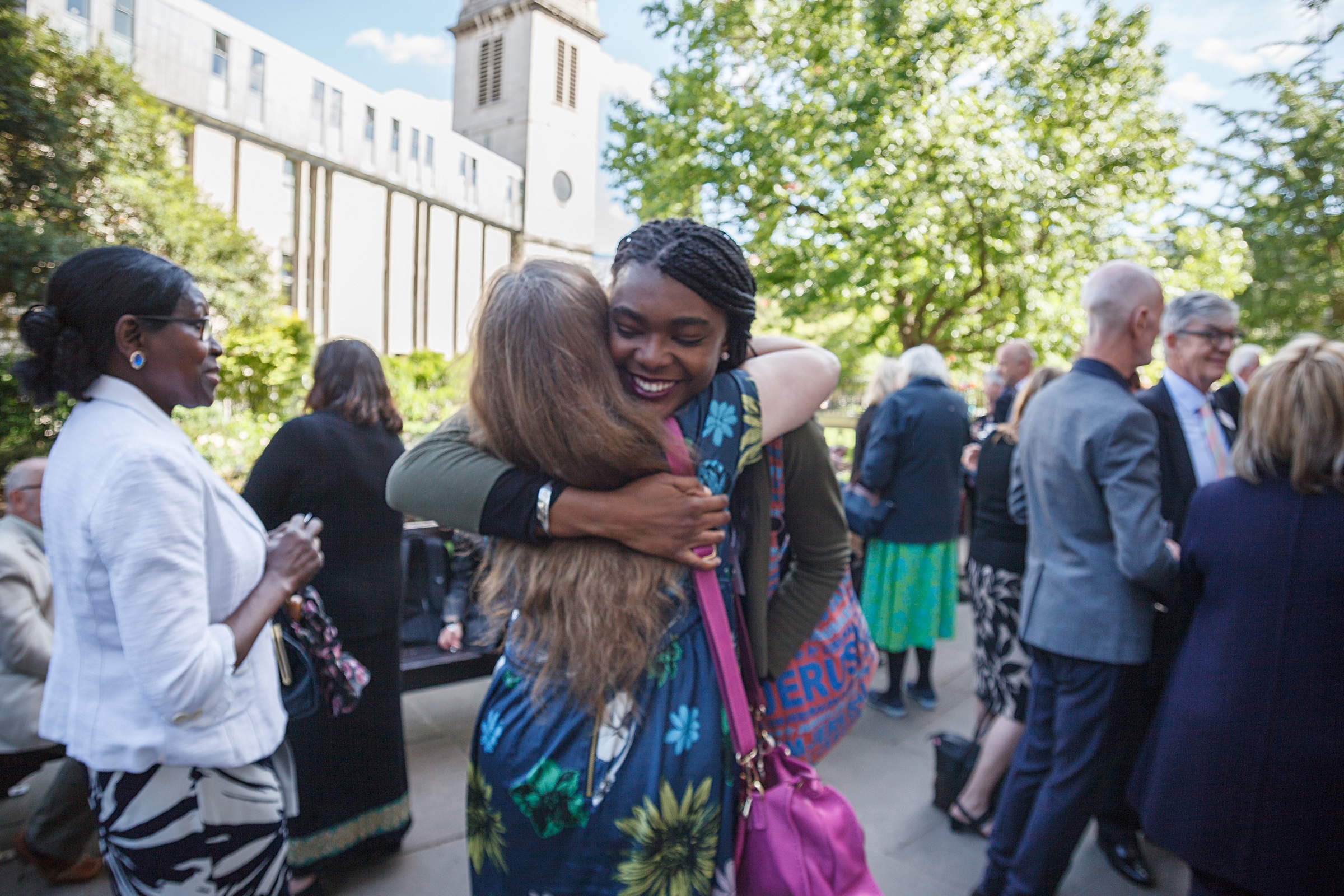 Become a Friend
For a small annual fee, you can join the Friends of St Paul's, and benefit from free visits, discounts at our shop, priority access to events and a unique Friends digital offering.