Summer Lates
10th, 17th, 24th and 31st August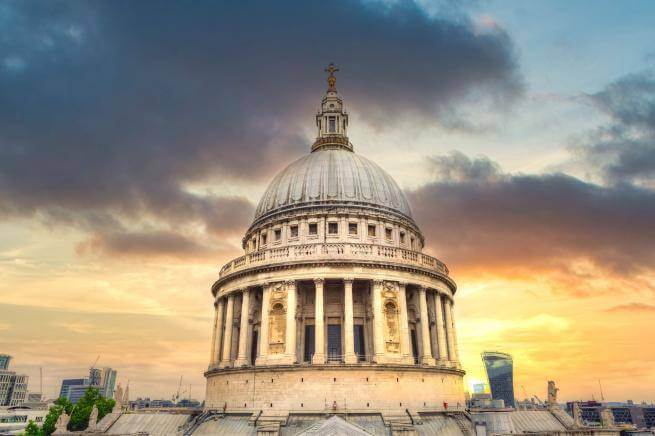 Experience the beauty of St Paul's Cathedral in the evening light for our summer late openings on the main Cathedral floor and Crypt*, with special behind-the-scenes access to:
The Quire: Where daily services are sung, with beautiful, intricate wood carvings and sparkling mosaics above
The Geometric Staircase: From the foot of our famous spiral staircase, look up and experience this architectural marvel, famously used in films like Harry Potter and the Prisoner of Azkaban
The Chapel of St Michael and St George
Discover stories from our 1,400-year history with guided tours, or pick up one of our multimedia guides, available in multiple languages as well as BSL and audio description.
A wonderful range of gifts, souvenirs, books and more can be found in our Shop, located in the Crypt.
All Summer Lates tickets are £15. Doors will open at 6.30pm and last entry is at 8pm. The Cathedral will close at 9.15pm.
*We're sorry that the Dome Galleries will not be open for the Summer Lates. Come back to the Cathedral during sightseeing opening hours before the end of November 2023 and upgrade your Summer Late ticket to a full single-visit sightseeing ticket - or you can even convert it to an Annual Pass, subject to eligibility. Upgrading to a single-visit ticket or an Annual Pass costs the same; an extra £8 for an adult (18-64yrs) or an extra £5.50 for a senior 65yrs+ or a student with ID.